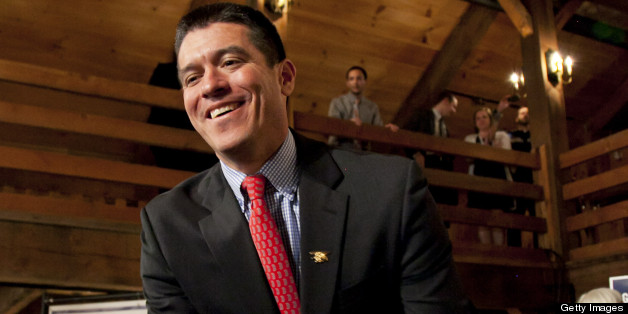 Republican US Senate nominee Gabriel E. Gomez, facing questions about a $281,500 historic tax deduction on his Cohasset home, rejected calls Thursday from the media and Democrats to release tax returns and other details about the deal.
"I have nothing to hide,'' said Gomez on a campaign stop in Lawrence, when asked by a Globe reporter why he would not make public the details about how the federal tax deduction was calculated for the easement to limit changes on the home that the candidate and his wife bought for $2.1 million in November 2004.
Gomez insisted that the restriction easement that he gave to a controversial non-profit conservation group, the National Architectural Trust, in late 2005 was done legally. The Trust, a Washington, D.C.-based group, has been targeted by federal prosecutors who contend it had consistently arranged for "unwarranted'' claims by home owners for the deductions.
BEFORE YOU GO
PHOTO GALLERY
13 Curse Words That Make No Sense In English