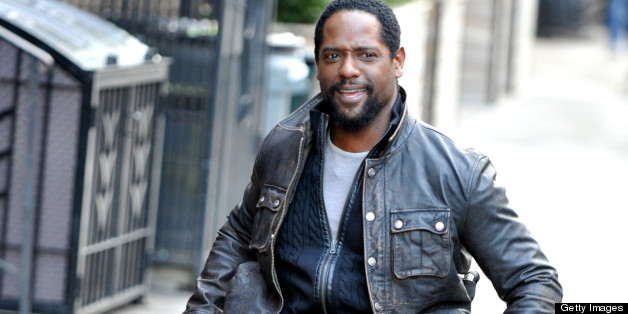 NBC has picked up "Ironside," the remake of the 1960s series of the same name starring Blair Underwood.
The reboot centers on Underwood as Robert T. Ironside (originated by Raymond Burr), a tough, sexy but acerbic police detective relegated to a wheelchair after a shooting. In addition to Underwood, NBC's "Ironside" remake stars Spencer Grammer ("Greek"), Brent Sexton ("The Killing"), Pablo Schreiber ("Lights Out"), Neal Bledsoe and Kenneth Choi. Michael Caleo of "The Sopranos" wrote and executive produced the "Ironside" pilot for NBC.
The network also picked up "Undateable," from "Cougar Town" creator Bill Lawrence. "Undateable" stars Chris D'Elia (who is now free after NBC canceled "Whitney" on Thursday) as "confident slacker" Danny Beeman who takes Justin (comedian Brent Morin) on as a roommate. Since Danny sees himself as "the ultimate player," he decides to help Justin's group of "romantically challenged" friends.
In addition, NBC ordered the "Chicago Fire" spinoff, "Chicago PD"; "The Blacklist" starring James Spader as "The Concierge of Crime," a fugitive who turns himself in and offers to help the FBI catch more criminals; "The Night Shift," a medical drama from creators Gabe Sachs and Jeff Judah starring Freddy Rodriguez and Ken Leung; and comedy "Welcome to the Family" starring Mike O'Malley and Mary McCormack as parents who are surprised with the news that their teenage daughter is pregnant.
In addition to "Chicago PD," "Undateable," "Ironside," "The Blacklist," "The Night Shift" and "Welcome to the Family," NBC picked up several other series on Thursday: "About A Boy," a TV adaptation of the book and movie of the same name; Sean Hayes' "Sean Saves The World"; J.J. Abrams' "Believe"; Rand Ravich's "Crisis," starring Dermot Mulroney and Gillian Anderson; and "Family Guide," a comedy that starred Parker Posey -- who has since backed out of the series -- and "Lost" alum Harold Perrineau.
Check out photos from NBC's new 2013-2014 shows below:
PHOTO GALLERY
NBC's New Shows 2013-2014
Pilot Pickups For 2013-2014:
Fox's new dramas and new comedies
CBS' new dramas and new comedies
The CW's new dramas
BEFORE YOU GO