 Actor Ryan Gosling has been spotted doing some new work this week -- directing!
Online reports say that Gosling has been shooting scenes in Detroit's historic Cass Corridor.

(Scroll down for more photos of Ryan Gosling in Detroit)

He's directing the upcoming film "How To Catch A Monster," which Christina Hendricks, girlfriend Eva Mendes, Ben Mendelsohn, Matt Smith and Saoirse Ronan.
Onlocationvacations.com first reported that flyers announcing filming were distributed around the neighborhood on Thursday. He shot several scenes Thursday night inside and around the Masonic Temple, according to the blog and reports from readers.
Gosling will be back on Friday afternoon to shoot more scenes. He was spotted doing some heavy lifting last Friday around the Masonic Temple area of Detroit.
D'Mongo's owner Larry Mongo, who has a small part in "How To Catch A Monster" and has become pals with Gosling, was coy with fans on Facebook about whether the actor was expected to stop by his downtown Detroit nightclub this weekend.
"P.S. We have received numerous questions about Ryan Gosling coming out on Saturdays. Larry said this has not been confirmed, and while a random visit occurs either on a Friday or Saturday from Our Man, we are never in the "KNOW," read a post on Cafe D'Mongo's Facebook.
One HuffPost reader sent us this pic of the shoot in Detroit. Send yours to the HuffPost Detroit editors.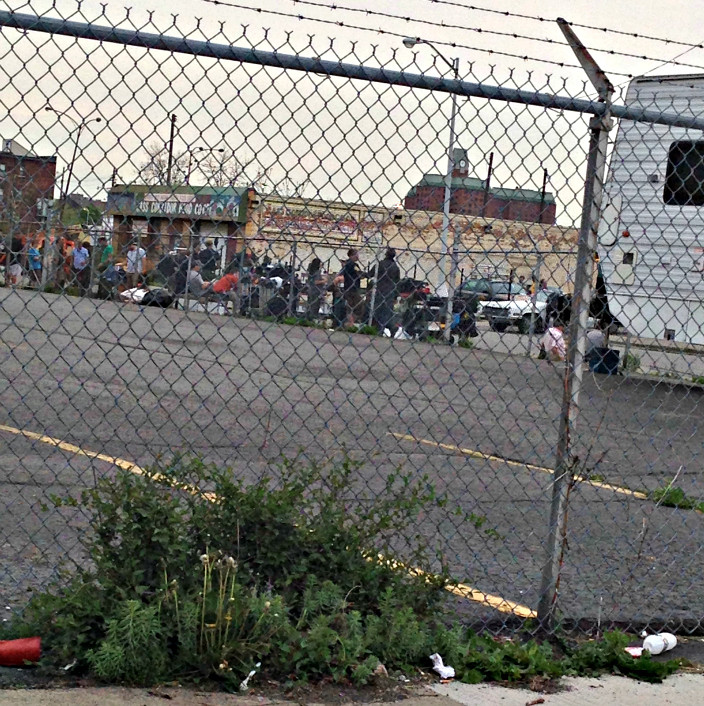 .
Check out more photographs of Gosling making his directorial debut in the D, as well as some gratuitous snaps of the heartthrob himself.. just because!
PHOTO GALLERY
"How To Catch A Monster" Photos And Ryan Gosling Pics
BEFORE YOU GO