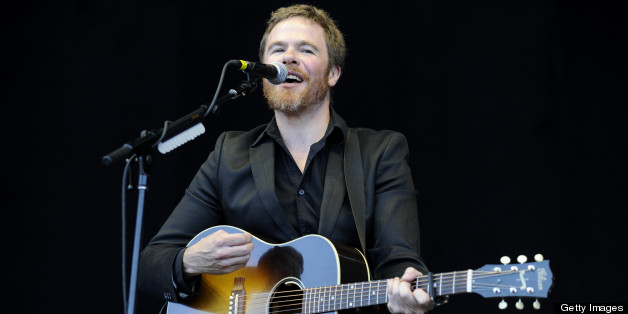 Musician Josh Ritter, who refused to perform again at a private Christian college because of the school's anti-gay beliefs, is now the target of backlash from students who say they and their school are not homophobic.
Ritter defended gay rights in a Facebook post criticizing Messiah College, a private school in Mechanicsburg, Pa., that embraces the "evangelical spirit rooted" in Christian traditions. In his May 4 post, Ritter blasted the school as anti-gay after discovering a school-wide document called the "Community Covenant."
Messiah College requires all students to sign a "Community Covenant" promising to, among other things, "avoid such sinful practices as…homosexual behavior…." This policy, which I see as exclusionary and bigoted, could not run more counter to my personal beliefs. If I had done my homework, and read about Messiah's policies ahead of time, I would never have agreed to play there.
Ritter -- who performed at the school on May 4 -- continued by saying he would not play at Messiah College again until the school welcomes all Christians, gay or straight. He plans to donate the fees he received for the performance to suicide-prevention group the Trevor Project.
Messiah students are now striking back at Ritter saying their school is actually an accepting place.
"[Y]ou have succeeded to put all of us Messiah students in a box, when in reality this characterization couldn't be further from the truth. The student body here is a diverse group, many of which are passionate for seeing change happen within the schools policies regarding homosexual behavior," wrote one Facebook user. "Your words are hurtful to many of us here who do not apply to the group you called out."
"I love Messiah, and I love my faith, but I also believe that everyone has the right to love who they love and to be with you makes them happy," wrote another. "If you ask around campus, there are many things that students generally disagree with in the Community Covenant."
Messiah has a copy of the "Community Covenant" available online. This document, subtitled "All of Life Under the Lordship of Christ," says that the teachings of the scriptures apply to all those in the school community. Students are asked to avoid: drunkenness, stealing, dishonesty, profanity, occult practices, sexual intercourse outside of marriage, homosexual behavior, and sexually exploitative or abusive behavior.
A spokeswoman for Messiah told Christian magazine World on Campus that she was surprised Ritter wasn't familiar with the school's stance on sexuality until now, even though he performed there in 2009.
"We are a Christian college, we would think it wouldn't be surprising that we hold a traditional Scriptural interpretation of sexuality," Beth Lorow said. "We feel disappointed that he opted to publicly express his disagreement with name-calling and labeling and passed on doing it in a more productive way."
She said Ritter refused to speak to school administrators about his differing opinions and accused him of "not extending the openness and tolerance he spoke about to religious freedoms."
BEFORE YOU GO
PHOTO GALLERY
Straight Allies