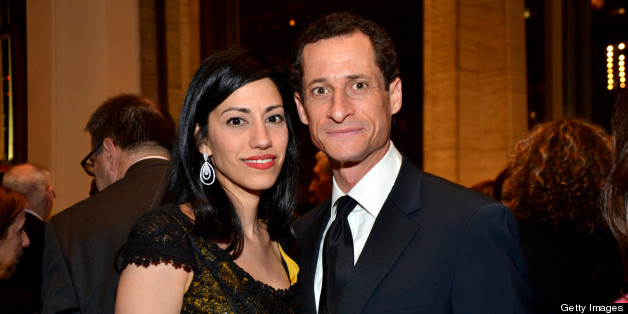 Sources tell The New York Post Anthony Weiner will not be receiving an endorsement from Bill and Hillary Clinton in his likely bid to be New York City's next mayor.
A source says the Clintons "wish Weiner would just disappear," because his sexting scandal conjures up too many sour memories of the former president's own 1998 sexcapades.
"Every time he pops up, it's a reminder of Bill's scandal with Monica Lewinsky, and it isn't helpful to Hillary's hopes for 2016," the unidentified source told the tabloid.
The former congressman said previously he and the Clintons had a close and supportive relationship.
After Weiner's lewd tweets led to his resignation in 2011, his wife, Huma Abedin, said she received "unconditional support" from Hillary. Abedin was formerly Hillary's chief of staff and top aide.
After years out of the spotlight, Weiner and Abedin reemerged last month, with a lengthy profile in The New York Times Magazine, in which Weiner left open the possibility of a run for mayor.
Since then, Weiner's released a booklet of New York City policy proposals and reinstated himself on Twitter.
On Friday, Crain's New York reported Weiner was in talks with a potential campaign staffer, Morton Avigdor. Avigdor hinted to Crain's that Weiner could announce his candidacy by the end of this week.
A recent poll found Weiner to be in second place behind frontrunner Christine Quinn.
BEFORE YOU GO
PHOTO GALLERY
2013 NYC Mayoral Candidates