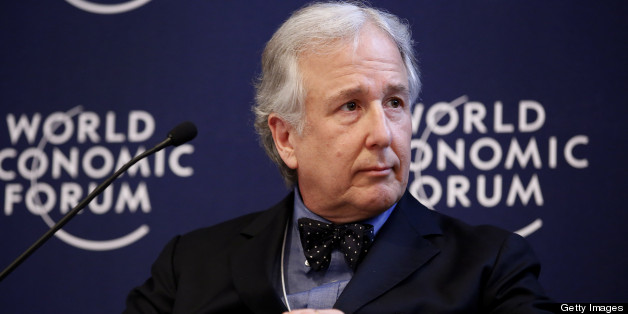 BLOOMBERG VIEW
As I wrote in "The Bloomberg Way," our guide for reporters and editors, "The appearance of impropriety can be as damaging to a reputation as doing something improper. Because we hold others accountable for disclosure, we expect the same of ourselves. While disclosing errors of judgment may be embarrassing, the sooner the lapses are reported, the sooner there is nothing more to say."
We are defined by our words -- and they applied to us when a Bloomberg LP customer expressed concern that Bloomberg News reporters had access to limited client information. Our client is right. Our reporters should not have access to any data considered proprietary. I am sorry they did. The error is inexcusable. Last month, we immediately changed our policy so that reporters now have no greater access to information than our customers have. Removing this access will have no effect on Bloomberg news-gathering.
More From Bloomberg View:
-- To Stabilize Mali, Look to Somalia's Lessons
-- Your Future Will Be Manufactured on a 3D Printer
Now let's also be clear what our reporters had access to. First, they could see a user's login history and when a login was created. Second, they could see high-level types of user functions on an aggregated basis, with no ability to look into specific security information. This is akin to being able to see how many times someone used Microsoft Word vs. Excel. And, finally, they could see information about help desk inquiries.
Why did reporters have access to this in the first place? The recent complaints go to practices that are almost as old as Bloomberg News. Since the 1990s, some reporters have used the terminal to obtain, as the Washington Post reported, "mundane" facts such as log-on information. There was good reason for this, as our reporters used to go to clients in the early days of the company and ask them what topics they wanted to see covered. Understanding how clients used the terminal was more important then. We still do that today, which is why we have feedback tabs on our news-related terminal functions. Equally important is our commitment to transparency, which is why "The Bloomberg Way" is a public document.
As we've grown, and as data privacy has become a central concern to our clients, we should go above and beyond in protecting data, especially when we have even the appearance of impropriety. And that's why we've made these recent changes to what reporters can access.
This leads to a second point lost in much of this weekend's conversation: The protection of important customer data has been essential at Bloomberg since our founding more than 30 years ago. We have never compromised the integrity of that data in our reporting.
At no time did reporters have access to trading, portfolio, monitor, blotter or other related systems. Nor did they have access to clients' messages to one another. They couldn't see the stories that clients were reading or the securities clients might be looking at.
Like all other Bloomberg employees, our reporters, upon hiring, enter into a confidentiality agreement that strictly prohibits them from discussing non-public Bloomberg documents and proprietary information about the company and its clients in their reporting.
Our editorial and reporting standards have been among the most stringent in the business for more than 20 years. We apologize for our error as it does not reflect on our culture or our heritage. And we will strive to continue to uphold the highest standards while adhering to the best practices in the industry as long as we may be fortunate to serve our customers as they would have us serve them.
(Matthew Winkler is the editor-in-chief of Bloomberg News. The opinions expressed are his own.)
To contact the author of this article: Matthew Winkler at mwinkler@bloomberg.net.
To contact the editor responsible for this article: David Shipley at djshipley@bloomberg.net.
BEFORE YOU GO
PHOTO GALLERY
Major Company E-Mail Fails