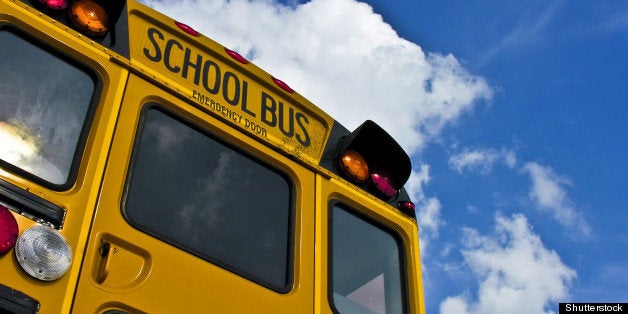 A child was run over and killed by a school bus in Springtown, Texas early Monday morning.
The tragic collision happened at about 6:30 a.m. on Hilltop Meadows Drive, where the bus accidentally struck the child, NBC-DFW reports. The child was declared dead at the scene.
Officials identified the boy as 10-year-old Haven Norton, a student at Springtown Elementary School.
The Texas Department of Public Safety reported that a Springtown School District bus was pulling away from a stop when Norton tripped and fell in its path. Department spokesman Sgt. Lonny Haschel said the bus driver did not see the boy approach for an "undetermined reason," NBC-DFW reports.
Springtown School District Superintendent Mike Kellery released a statement following the incident:
We are deeply saddened to confirm reports that one of our 4th grade students from Springtown Elementary died this morning as a result of an accident involving a bus. No other students were injured. Our counselors' crisis management team is on campus visiting with other students at this time. Our thoughts and prayers will continue to be with the young man's family as they deal with this tragedy. Additional information is not available at this time.
BEFORE YOU GO
PHOTO GALLERY
Dangerous Days