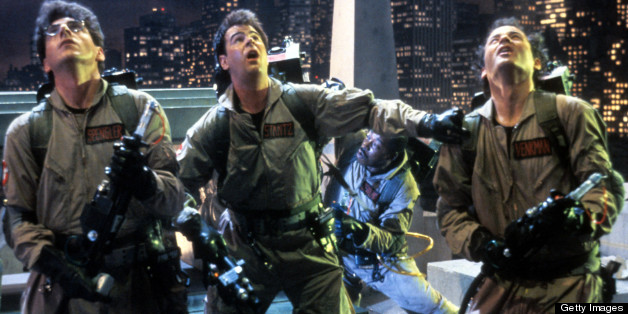 "Ghostbusters 3" is like that cut on the roof of your mouth: it just won't go away. Dan Aykroyd told ShortList that he's planning to meet with director Ivan Reitman to discuss the film in June. "And I can say that it will be focused on the new generation," Aykroyd revealed. "Think the latest 'Star Trek.'"
Plans for "Ghostbusters 3" have been discussed since as early as 1996. It has long been thought that the film would focus on a new generation of Ghostbusters, with Aykroyd, Harold Ramis and Ernie Hudson passing the torch. Not Bill Murray, however: Aykroyd confirmed last August that Murray would not participate in "Ghostbusters 3."
"I can tell you he won't be involved," Aykroyd said to Metro. "It's sad but we're passing it on to a new generation. 'Ghostbusters 3' can be a successful movie without Bill. My preference would be to have him involved but at this point he doesn't seem to be coming and we have to move on. It's time to make the third one."
Or maybe it's not. "Well, I'd like to go forward and make new things," Reitman told Collider in an interview last year. "I think 'Ghostbusters' probably should be remade, if we can get it all right. We're working on it, so we'll see."
For more on Aykroyd and his plans for "Ghostbusters 3," head over to ShortList.
[via ShortList]
PHOTO GALLERY
Bill Murray At Cannes
BEFORE YOU GO