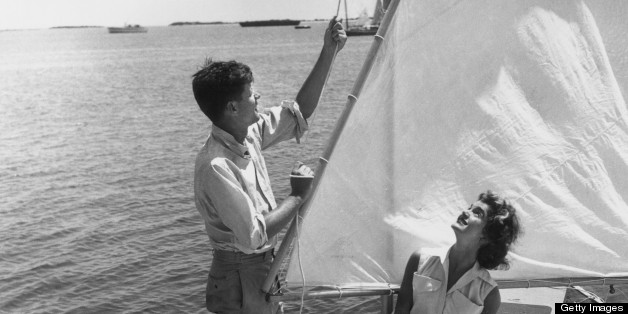 It's not just people like us who like vacations. The leaders of the free world have also been known to enjoy some ice cream at the beach. Or a few rounds of golf. Or a good elephant shoot. Or, more recently, a jaunt on a Segway.
This wasn't always the case. President Theodore Roosevelt was the first U.S. president to take his professional responsibilities on vacation. In the summer of 1902 he headed for Oyster Bay, New York for a working holiday.
Throughout the last 100 years, the tradition of presidential sojourns has become more established. Truman had the Little White House in Florida, Nixon had the La Casa Pacifica in California, George W. Bush had the "Western White House" in Texas, Obama has Hawaii -- and since 1935, all of the presidents have found a retreat at Camp David.
Jimmy Carter is the modern president with the least amount of vacation days, only 79 in his four years in office. There isn't any data on George Washington's vacation days, but he did spend at least one year in office without taking a day off.
Click through the slideshow for a glimpse into the sweet world of presidential relaxation -- do these photos inspire any trips of your own?
PHOTO GALLERY
Presidents On Vacation
BEFORE YOU GO