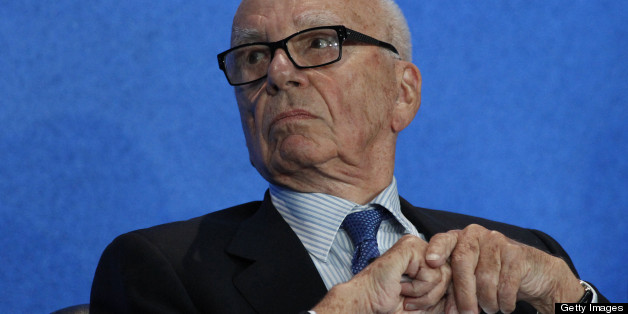 Rupert Murdoch just bought himself a boutique 16-acre Bel-Air vineyard -- and announced the purchase in a tweet. The chairman of News Corp., who has has voiced a strong interest in becoming the next owner of the Los Angeles Times, tweeted: "About to celebrate buying beautiful small vineyard right in LA. Great wine, Moraga, owned by great Angelino, Tom Jones. Time cover, 1961!"
Because we as a city are polite to its billionaires, only one person pointed out his misspelling of "Angeleno" (the preferred spelling hews closer to the original spanish term Angeleño). We trust if he buys the Times, he won't be so fast to fire its remaining copy editors.
The Moraga Estate vineyard property he bought, visible from the 405 freeway, was listed at $29.5 million. Much of the property value lies in its 16 acres, although the 7,724-square-foot house takes our breath away. Who even knew that this little slice of wine country heaven existed in LA?
The Moraga Estate Winery has deep roots in the city's history. It was the first commercial winery to be bonded in the city of Los Angeles since Prohibition ended in 1933 and has been thriving ever since. It sits about 900 feet above sea level in its own little mini-ecosystem and gets heavier-than-average rain compared to the greater LA basin.
Murdoch already owns a home in Beverly Hills where he and his wife, Wendi Deng Murdoch, stay when they tend to their local business interests. While his helmsmanship of News Corp. has been far from smooth, staffers at the Times have said they would prefer his ownership to that of the libertarian billionaire brothers, Charles and David Koch. Murdoch also owned the Dodgers about a decade ago, so he already knows a thing or two about being responsible for beloved LA institutions.
Photos courtesy of Realtor.com.
PHOTO GALLERY
Rupert Murdoch's New Bel-Air Home
BEFORE YOU GO