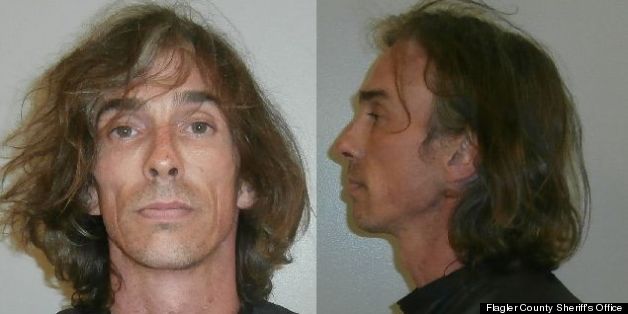 It's good to stay positive.
Deputies in Flagler County, Fla. say that 39-year-old Sean Allen Mulligan rambled about "peace, love and happiness" while under arrest for grand theft auto, according to an arrest report obtained by the Daytona News-Journal.
The St. Augustine man allegedly tried to elude officers after crashing a stolen Honda at around 3:30 a.m. Saturday.
Deputies responding to the crash saw Mulligan get out of the vehicle and run. A passenger in the car told deputies she was Mulligan's girlfriend. She said Mulligan told her he stole the car and planned to run. He also allegedly told her to hide from law enforcement.
Deputies say they eventually found Mulligan hiding under some brush. In the cruiser, Mulligan admitted, "I shouldn't have ran" and also stated, "Peace, love and happiness," according to the report.
Mulligan was charged with grand theft auto, resisting arrest without violence, driving with a suspended license, and leaving the scene of an accident, according to the Flagler County Sheriff's Office. His total bond was set at $7,000.
The alleged car thief isn't the only Floridian to be weird in the face of certain arrest recently. In April, a University of Florida student allegedly stripped naked before telling cops not to cut his penis off, then apparently changed his mind and requested they cut it off.
Earlier that much, a DUI suspect in Rhode Island allegedly told police she just wanted to cuddle.
BEFORE YOU GO
PHOTO GALLERY
Criminal Masterminds