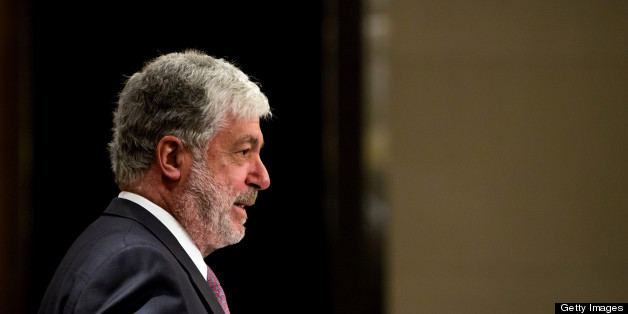 While happy graduation speeches may be the norm, the class of 2013 at New York State's Alfred University will get some no-nonsense advice from its speaker, AIG CEO Robert Benmosche.
In a recent interview with Bloomberg News, the Brooklyn-born business titan and former Coca-Cola delivery truck driver said that at the May 18 commencement, he'll get right to the point: Graduates who are about to enter a struggling economy need to suck it up and figure it out.
"Don't cry about it. Deal with it," Benmosche said. "My advice will be, whatever opportunity comes your way, take it. Take it and treat it as if it's the only one that's coming your way, because that actually may be the truth."
Click over to Bloomberg to find out how much Benmosche made last year.
The wise words shouldn't shock the class, especially since a recent poll revealed that more than 40 percent of recent college graduates are still waiting for that opportunity Benmosche describes. Reuters recently reported that 40 percent of recent grads who participated in a recent poll are underemployed, and already past the rose-tinted view of the world they may have held at this time last year.
Worse, a recent paper from the National Bureau of Economic Research suggests that the 40 percent of graduates who work jobs that don't require a college degree could get stuck with their jobs even if the economy improves.
So listen up, class of 2013. Benmosche's advice probably isn't half-bad.
Check out other business leaders scheduled to deliver commencement speeches in the slideshow below.
PHOTO GALLERY
Commencement Speakers 2013: Business Edition