We couldn't read through the cringeworthy Facebook meltdown of Amy and Samy Bouzaglo, owners of Amy's Baking Company in Scottsdale, Ariz. without getting an idea.
That idea: wouldn't these batsh*t crazy status updates make a lot more sense coming from the legit queen of mean, Cersei Lannister.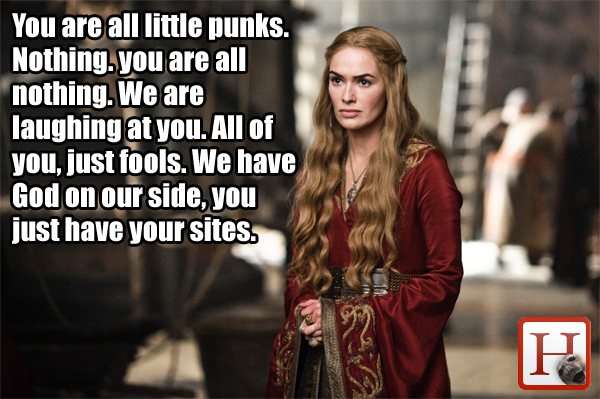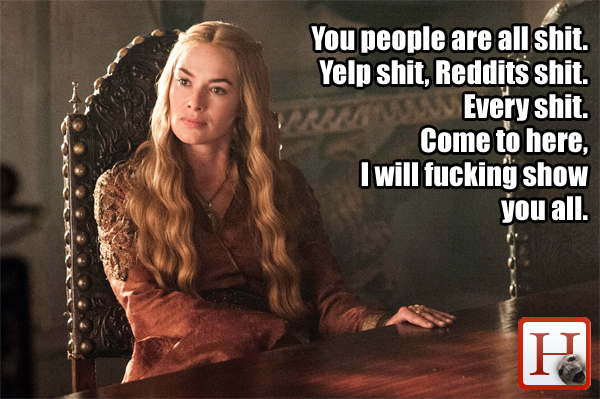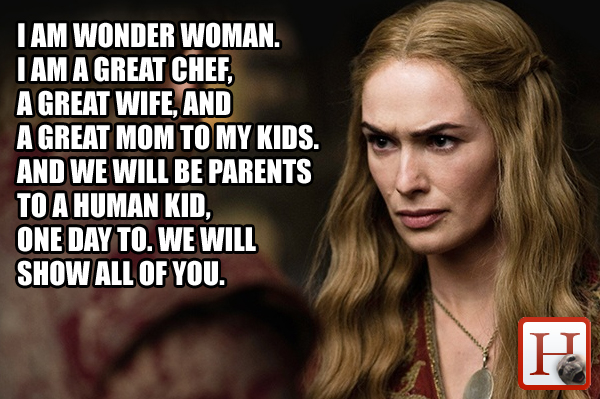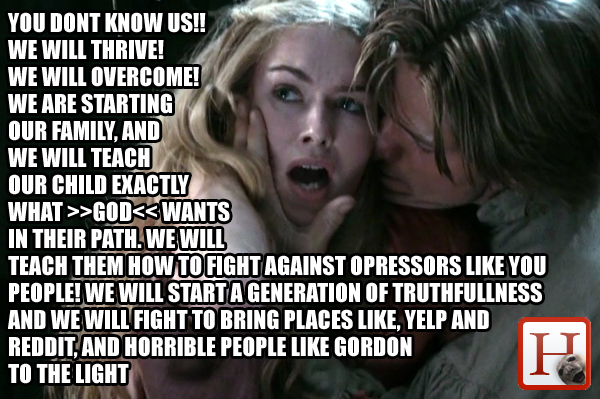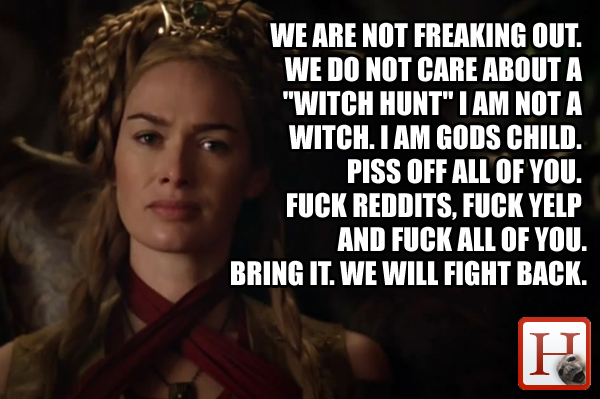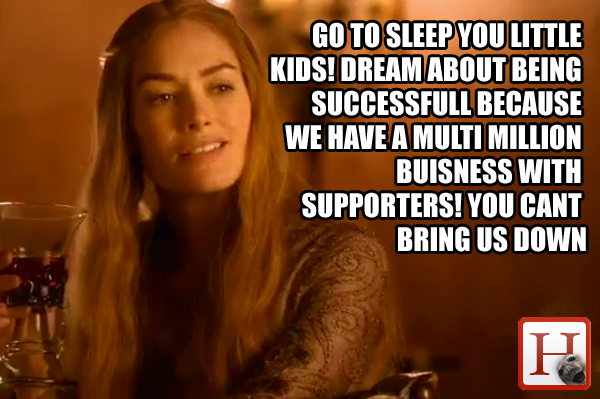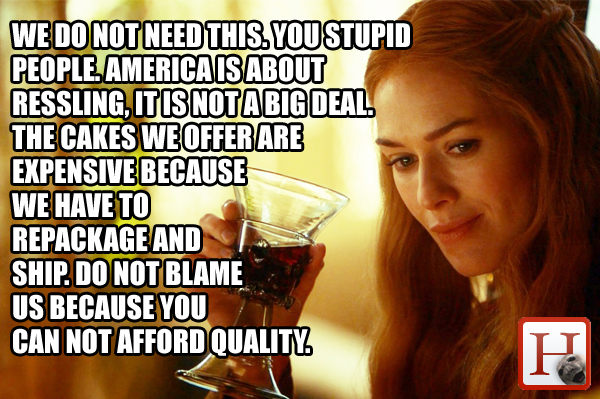 That's all. Go about your day.
BEFORE YOU GO