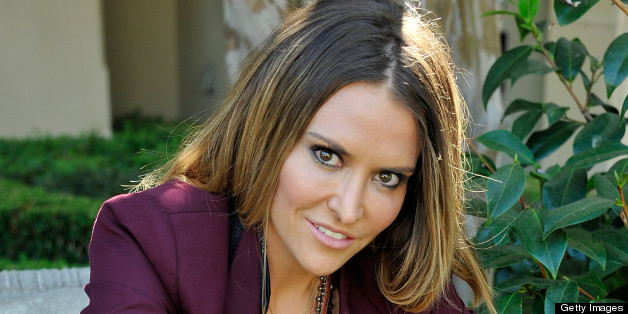 Brooke Mueller was reportedly ranting about her "mafia connections" when she was placed on an 5150 involuntary psychiatric hold earlier this month, reports TMZ.
The actress voluntarily entered rehab for prescription drug abuse after she was released from the 72-hour hold on May 4 -- and according to TMZ's sources it's a good thing Mueller was able to get some help.
Sources told the website that on May 1, a man called 911 from Mueller's Los Angeles home and claimed she had assaulted him. When cops arrived at the scene, the 35-year-old was reportedly rambling about how she is connected to the mafia, and told police that she had been in contact with FBI for months regarding her ex-husband, Charlie Sheen, and that she had been giving them information that would "bring him down."
Police reportedly believed Mueller was under the influence of drugs or alcohol and appeared to be exhausted. Mueller's 4-year-old twins Bob and Max were in the house at the time, prompting police to call Children's Services, who have since placed the boys in the temporary custody of Sheen's other ex-wife Denise Richards.
Sources told TMZ that it was Adderall that triggered her alleged erratic behavior -- a drug that Mueller admitted she was abusing back in December 2012.
Mueller's rep declined to comment on reports of her mafia rant, but previously confirmed that she was getting help at UCLA Medical Center.
Mueller has since transfered to the Betty Ford Center in Rancho Mirage, Calif., where she's apparently already run into Lindsay Lohan, who is serving 90-days in the center's hospital wing as well.
BEFORE YOU GO
PHOTO GALLERY
Celebrities Who Have Battled Addiction