We've seen animals acting like humans before, but if you ever doubted that dogs experience real emotion, here's undeniable proof.
Story continues after photo.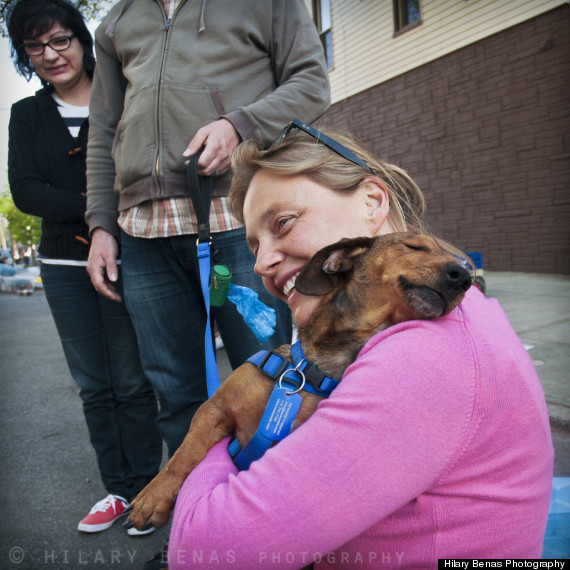 Last week, BuzzFeed posted this photo of a dachshund mix named Captain Morgan hugging one of the volunteers who rescued him from a high-kill shelter in Alabama. The woman, Eva Armstrong, is one of the directors of the Badass Brooklyn Animal Rescue.
Sara Cross, who founded Badass Brooklyn, told HuffPost that the organization is a completely volunteer-run rescue group that has saved over 800 dogs from the kill lists of high volume pounds in the rural south.
The group rescued the dog on their last trip to Alabama. They named him Captain Morgan because of his one good eye. He spent that night on Armstrong's hotel bed, and she fostered him until he was adopted into a home several months ago.
When the pair met again at a Badass Brooklyn block party reunion on May 5, it was clear he hadn't forgotten that her.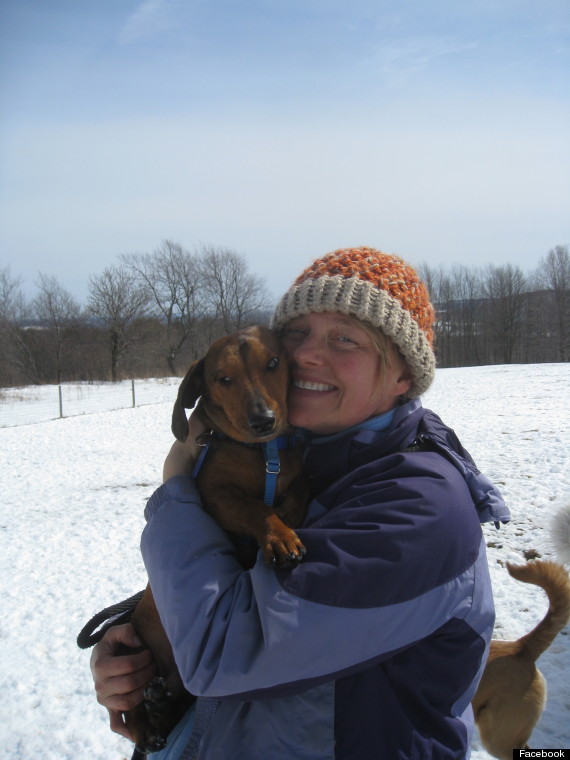 Armstrong and Captain Morgan, now called Cappy, are pictured here at Armstrong's Pennsylvania boarding farm.
"The look on his face says it all," one reader commented on BuzzFeed's post, which has been viewed more than 160,000 times.
"Whenever any of us run into dogs that we have fostered or rescued, they always recognize us and are so excited to see us. Dogs remember the person who saved their life and helped them on their way to a forever home," Cross told HuffPost.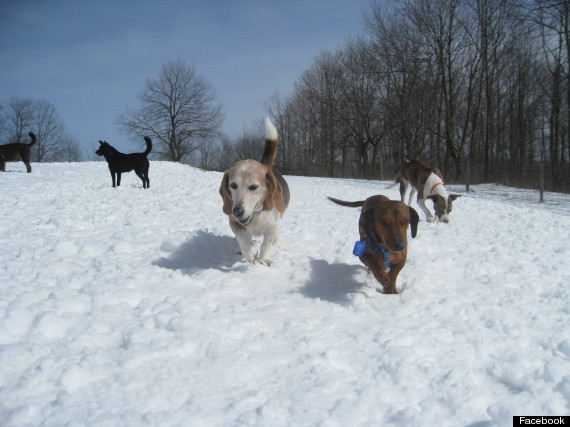 Check out Badass Brooklyn's blog for more rescue stories, or donate to the volunteers' efforts at their website.
H/T: BuzzFeed
BEFORE YOU GO
PHOTO GALLERY
One-eyed Dachshund Hugs Rescuer