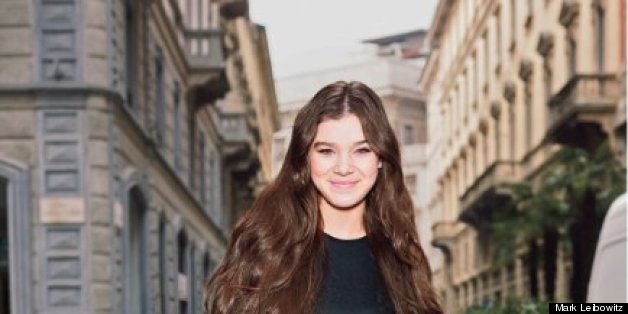 Hailee Steinfeld was only 14-years-old when she was nominated for an Oscar in her first-ever film, "True Grit." Now, the 16-year-old is going to be honored with the 2013 Women in Film Max Mara Face of the Future award (last year's winner was Chloe Moretz), according to Glamour magazine.
The magazine's editor-in-chief Cindi Leive chatted with Hailee about her upcoming film "Romeo and Juliet," fashion and bullying in the June issue.
Scroll down to see photos.
Cindi Leive: The Max Mara Face of the Future award goes to an actress at a "turning point in her career." Do you feel like that's this moment?
Hailee Steinfeld: I do! This whole last year has been intense.

CL: You have five movies in production right now, including Romeo and
Juliet. How do you feel about playing such an iconic role?
HS: It was definitely scary—I mean, it's Shakespeare. I was attached early on, so I was part of the casting process with Romeo [played by Douglas Booth].

CL: You got to pick your Romeo. Every girl's dream! By the way, I first knew I liked you when I heard about the swear jar you set up on the set of True Grit. If someone used the F-word, they had to pay $5. You made $350!
HS: I donated it to charity—it went to a good cause, for Alzheimer's disease.

CL: And you support the Trevor Project, to protect LGBT kids from bullying.
HS: Bullying is something I went through, from third to sixth grade, when I got pulled out [of school]. I still go through it. And if I can be the person who says, "Trust me when I tell you it will be OK," then I will be that person.

CL: What would you say to your former bullies?
HS: Often bullies are taking something [personal] out on others. If they use that energy to make someone smile, we can save so many people in the long run.

CL: You make fashion look like fun. Is that real?
HS: Absolutely. It's like playtime for me!

CL: I remember you back at your first Golden Globes, wearing Prabal Gurung; you didn't seem nervous at all.
HS: I had on another dress when my mom said, "Why don't you try that one?" I put it on and said to everybody, "I love you guys, but whatever you say, I'm wearing this dress." It was a huge fashion moment for me.

CL: It sounds like you're pretty close with your parents.
HS: I'm away from home for six weeks at a time, sometimes more, and it's tough when I miss my dad. But he always says to me, "Are you having a good time?" And I really am. That's why I'm here.
Head over to Glamour.com to read the full article or pick up a copy of Glamour's June issue on newsstands.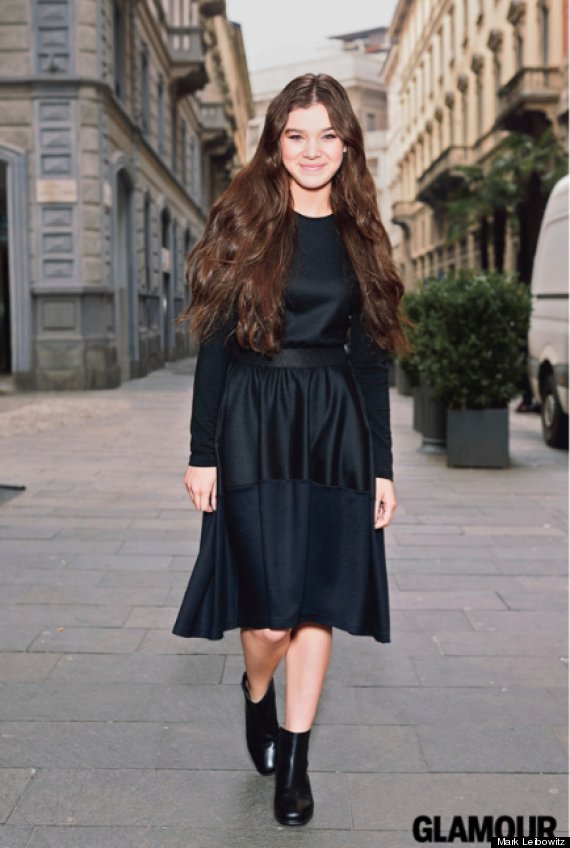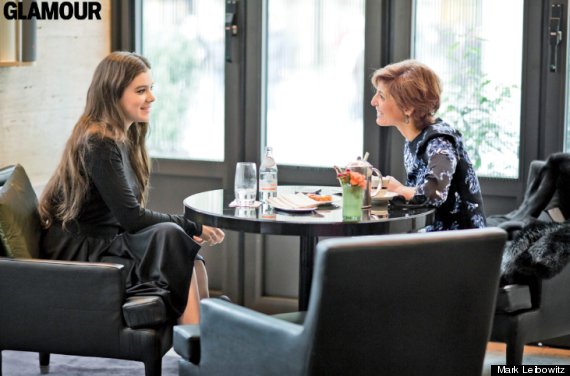 BEFORE YOU GO
PHOTO GALLERY
Celebrities Talk About Friendship