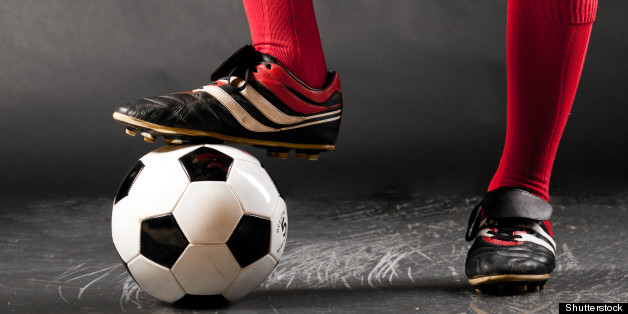 Let it be said that San Francisco is a city that often thinks outside the box when it comes to homelessness.
Over the past year, city officials and local nonprofits have proffered a whole host of ideas to help solve a problem that San Franciscans continually rate as one of their top concerns.
Recent months have seen proposals to host chronic inebriates at government-sponsored "wet houses, " to pay former homeless people to take care of rescue dogs and to convert decommissioned city buses into makeshift free public showers.
On Tuesday, San Francisco's Recreation and Parks Department announced that it will soon roll out its newest tactic toward achieving the goal of eliminating homelessness: soccer.
The city will join with nonprofit group Street Soccer USA in hosting the West Coast Cup, an event that works to encourage physical and mental health for the city's homeless while connecting participants with much-needed services and fundraising in support of organizations that benefit San Francisco's most vulnerable community.
"We all understand how sport teaches discipline, commitment and other essential job and life skills," explained Street Soccer cofounder Rob Cann in a statement. "Thanks to […] our local partner agencies we are able to deliver the Street Soccer USA program and transfer these skills in a cost effective way to the people that need it the most. [...] Ending homelessness is a team sport."
Founded by Cann and his brother Lawrence in 2007, Street Soccer is part of an international coalition of homeless soccer teams that's had a presence in the Bay Area since 2009.
The best Street Soccer teams in the United States go on to participate in the Homeless World Cup, an event that draws participants from 70 nations across the globe.
"San Francisco is a city that loves soccer," Bevan Dufty, the director the city's department of Housing Opportunity, Partnership & Engagement, said in a statement. "Mayor Lee supports Street Soccer USA as a way to show players and fans that soccer and teamwork can help end homelessness."
The tournament is scheduled for June 22 and 23 and both the homeless and the non-homeless are invited to participate.
BEFORE YOU GO
PHOTO GALLERY
Barber Gives Homeless Haircuts For Hugs