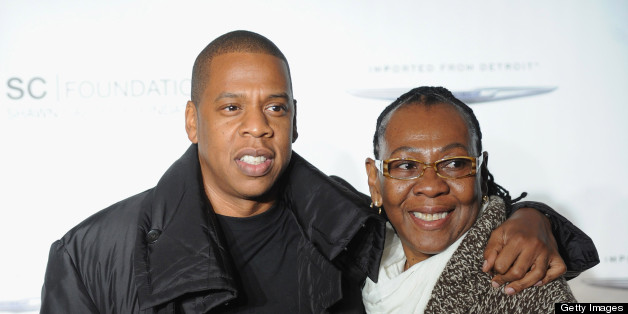 Anyone who's seen photos of Jay-Z with 16-month-old Blue Ivy knows what a doting dad the rapper is.
And Jay's mom, Gloria Carter, tells Us Weekly just how adorable her son is with his baby girl.
"It warms my heart to see how he interacts with his daughter," she told the magazine at a Mother's Day event in honor of her Shawn Carter Foundation this weekend. "And when she says, 'Papa,' he just melts. He's a great dad."
She added, "The amazing thing about being a grandmother is that you go get the kids, but when you're tired, you can take them home!"
But what seemingly everyone wants to know right now is whether Jay and wife Beyonce are planning on adding to their brood. When Us asked whether she thought the couple would give her more grandchildren, Gloria replied, "I think so!"
In an interview with Oprah last year, Jay said he planned to draw on parenting wisdom gleaned from experiences with Gloria and other relatives. "I imagine I'll take things I learned from my mom and things I've learned from raising my nephews and apply that," he said. "Then at the end of the day, I just know I'll probably have the worst, spoiled little kid ever."
BEFORE YOU GO
PHOTO GALLERY
Blue Ivy Carter Turns 1