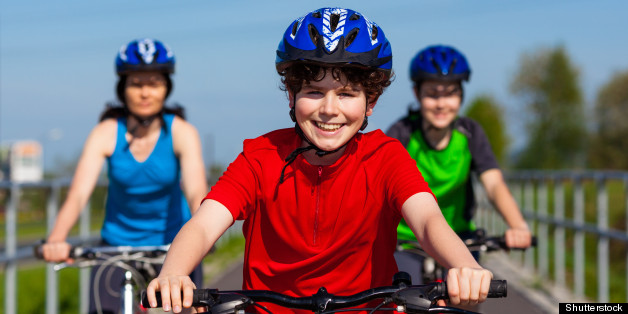 Kids are going to fall, crash, slip, and explore. It's part of being a kid. But we can protect them from severe injuries with a few simple tips.

In honor of Safe Kids Day on May 18, we're calling on everyone to raise awareness and get involved so all children around the world have the chance to grow up healthy and safe, and do all the great things kids were meant to do.

Did you know that around the world, a child dies from an unintentional injury every 30 seconds? And millions of children are injured in ways that can affect them for a lifetime. But we can fix that. The important thing to remember about preventable injuries is that they're preventable. They often occur in predictable ways and can be completely avoided with the right education, awareness, and planning.

Safe Kids Worldwide works with an extensive network of more than 600 coalitions in the United States and with partners in 23 countries around the world to reduce injuries from motor vehicles, sports, drownings, falls, burns, poisonings, and more.

When it comes to safety for your children, you know the basics: buckle up, wear a helmet, learn to swim, look both ways. Here are some lesser-known tips to make your family even safer in seven easy steps.
PHOTO GALLERY
7 Tips For Keeping Your Kids Safer
Read more about the Safer In 7 Challenge and Safe Kids Day here.