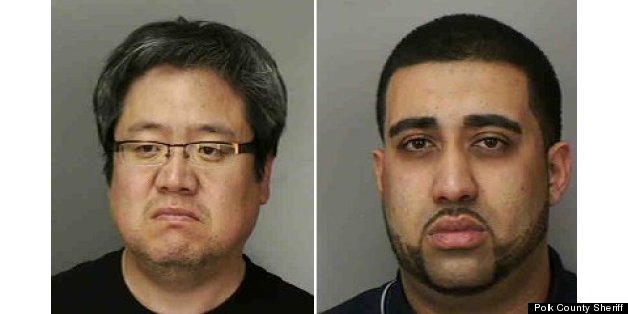 Undercover officers rounded up 92 people in a prostitution sweep that included the arrests of a youth minister and a man on a honeymoon.
The Polk County Sheriff's Office in Florida carried out the sting between May 8 and 11, targeting online classified sites, according to a press release.
Among the busted was 45-year-old Samuel Yoon, a youth minister at the Holy Cows youth ministry at the New Community Mission Church in San Leandro, Calif. He was in Orlando for a youth ministry conference when he was arrested by an undercover officer, who says Yoon was expecting to pay for sex with a 14-year-old girl.
He was charged with traveling to meet a minor and offering to commit lewdness, among others.
Another man, 21-year-old Michael Kempfer, was on his honeymoon when he left his hotel, allegedly to meet with a prostitute he'd met online. Instead, he met an undercover officer. His wife reported him missing when he didn't return, only to find that he was in jail on a prostitution charge.
Lowlights from the other 90 arrests include:
A 15-year-old girl from Sanford, arrested when she arrived at the undercover location offering to commit lewdness.
Police say a 36-year-old pimp named Quintone Pittman brought 20-year-old Amanda Worden to the undercover location to sell her services.
Cindy Lynn Bowles, 35, allegedly brought sex toys with her and told detectives she's "self-employed" and "likes to make people happy."
Ryan Wright, 18, was charged for allegedly pimping out his sister Rachel. He stayed behind in the car with Rachel's 2-year-old child while Rachel entered the undercover location. Both were arrested and charged with child cruelty, among other prostitution-related charges.
Jennifer Lopez, 32 -- not that Jennifer Lopez -- was arrested at the undercover location after attacking officers and trying to escape.
BEFORE YOU GO
PHOTO GALLERY
Dangerous Days