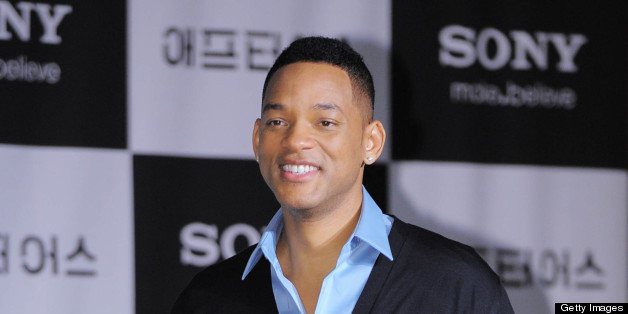 From the "Wild Wild West" to "The Wild Bunch": According to TheWrap, Will Smith has entered into early negotiations to star in the Warner Bros. remake of "The Wild Bunch," Sam Peckinpah's controversial 1969 classic.
Per TheWrap, Peckinpah's ultra-violent film will be updated from its 1913 setting to the modern day; instead of outlaws, the new version will feature DEA agents.
HuffPost Entertainment reached out to "Wild Bunch" producer Jerry Weintraub's office for confirmation on this story.
If the idea of someone remaking "The Wild Bunch" sounds familiar, that's because plans for the film were first put into motion back in 2011. On Aug. 18 of that year, Deadline.com reported that Warner Bros. and Tony Scott had partnered for the film with Brian Helgeland ("L.A. Confidential") signed to write the script. That version of "The Wild Bunch" was delayed, however, after the death of Tony Scott in 2012. According to TheWrap, Helgeland's script will not be used for the film.
Should Smith actually star in "The Wild Bunch" it would be a big departure for the 44-year-old star, at least based on the original film's violence and lack of traditional heroes. Smith has seemingly been looking for something new in recent years; he famously turned down the title role Quentin Tarantino's blood-soaked "Django Unchained" because the part of Django wasn't big enough.
"Django wasn't the lead, so it was like, I need to be the lead," Smith said to EW.com earlier this year. "The other character [Christoph Waltz's King Shultz] was the lead! [...] I was like, 'No, Quentin, please, I need to kill the bad guy!'" Smith didn't change Tarantino's mind: Django, as played by Jamie Foxx in the finished film, does not kill the main villain.
Smith will next be seen in the Sony release "After Earth." For more on his possible "Wild Bunch" involvement, head over to TheWrap.
[via TheWrap]
PHOTO GALLERY
Celebrity News & Photos
BEFORE YOU GO