A jury took less than three hours to find a suburban Chicago man guilty of masterminding the murders of three members of a Darien, Ill. family in 2010.
On Tuesday, Johnny Borizov was found guilty of murder and solicitation in the slayings of Jeffrey and Lori Kramer and their 20-year-old son Michael — the parents and brother of his ex-girlfriend Angela Kramer, with whom he was engaged in a bitter custody dispute over their young son, the Chicago Tribune reports.
Authorities say Borizov persuaded "vulnerable acquaintance" Jacob Nodarse to commit the murders while Borizov gambled at a casino in an attempt to create an alibi. Nodarse pleaded guilty but mentally ill to first-degree murder in a plea deal that required him to testify during Borizov's trial in September 2011.
Story continues below.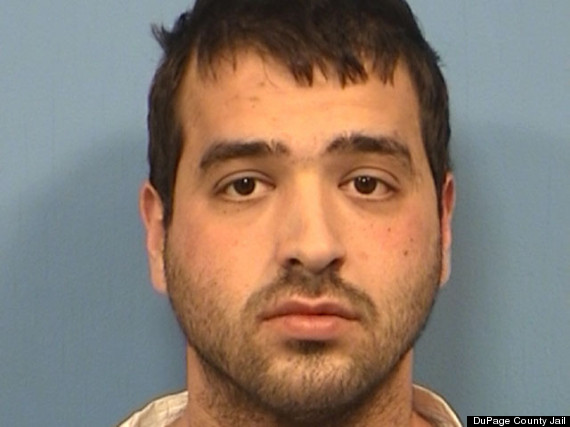 Nodarse testified that the convict made him believe his life was in danger if the Kramers weren't killed, telling him he would be targeted by his ex-girlfriend's family for his association with Borizov, the Tribune reports.
Angela Kramer, who was also a target, managed to escape harm when she hid in a closet as Nodarse broke into the family's upscale Darien home and killed her family on March 2, 2010. Kramer's older brother and Michael Kramer's girlfriend also managed to escape that day.
Jail house video of Borizov and Nodarse was "too much to overcome," defense attorneys said according to ABC Chicago, which helped persuade jurors to find Borizov guilty.
Meanwhile, Borizov's defense tried to poke holes in Nodarse's testimony because of Nodarse's drug use and mental illness as some members of Borizov's family maintained his innocence, the Sun-Times reports.
Members of the Kramer family applauded and stomped their feet in the courtroom after the verdict was read.
Borizov will be sentenced to life in prison, which is mandatory for two or more murder convictions, according to DuPage County State's Attorney Robert Berlin.
The month-long trial was the first in the Chicago area in which cameras were allowed in a courtroom.
BEFORE YOU GO
PHOTO GALLERY
10 Major Crimes That Shocked America (SLIDESHOW)