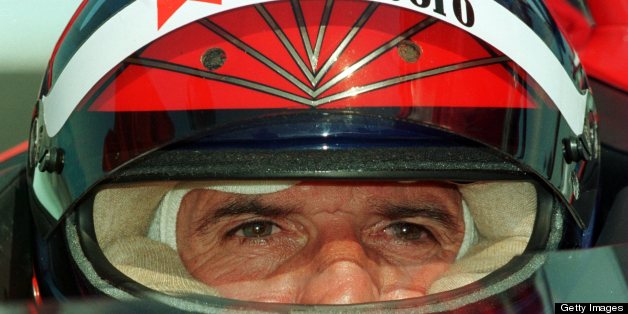 MIAMI -- The one-time home of Emerson Fittipaldi, the Brazilian racecar driver who won both the Indy 500 and Formula One World championships twice and the CART championship once, is on the market for $13.8 million.
Fittipaldi bought the impressive Key Biscayne mansion for $1,775,000 in 1992, the year before he won his second Indy 500, according to county records.
Described as an "architectural splendor," the six-bedroom, six-and-half-bathroom- house was built in 1983.
And a splendor it is.
The property is a classic open-plan with a high-ceiling living room spilling into a dining room and bedrooms opening into sitting rooms.
And all rooms flow out towards floor-to-ceiling windows with sun-filled views of the surrounding tropical Key Biscyane landscape.
The modern pad features a beautiful chef's kitchen, a vast master suite, a media room, a home gym, a self-cleaning pool, and a deck with boatlift.

Click below for a look inside the magnificent Key Biscayne mansion, courtesy of Realtor.com:
PHOTO GALLERY
161 Cape Florida Drive, $13.8 Million