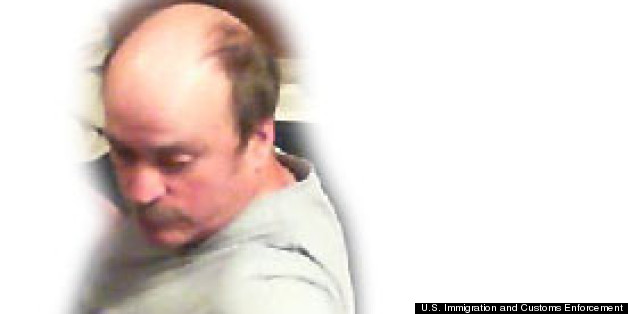 A stray pretzel bag may be the key to catching a child molester who filmed himself assaulting a young girl.
Earlier this month, the Danish National Police alerted U.S. Homeland Security Investigations to four videos that depict a middle-aged man sexually abusing a girl believed to be between ages 7 and 9, according to a criminal complaint filed by the DHS.
Danish police reported the videos to U.S. officials because they believed the material was filmed in the United States.
Agents with the Homeland Security Investigations Cyber Crimes division now agree.
The clue that tipped off the agents is a package of Rold Gold "Thins" pretzels that appears in the background of three of the four videos. According to the criminal complaint, the variety of bag seen in the videos is sold only in the United States.
The suspect can be seen in five "sanitized" images lifted from the videos.
The suspect is described as a heavyset Caucasian male between 45 to 55 years old, mostly bald but with a "wreath" of light brown hair and a brown mustache, according to the criminal complaint. The complaint also notes, "He appears to have what is commonly referred to as a 'beer gut.'"
He is wanted for production, possession and distribution of child pornography.
BEFORE YOU GO