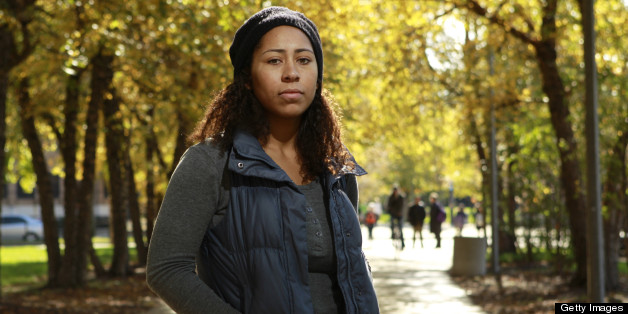 New data released by the New York Federal Reserve Bank shows that the percentage of delinquent student loans dropped slightly in the first quarter of 2013, even though overall student debt levels continue to rise, The Wall Street Journal reports. However, two maps released within the report may say more about the nation's student loan problem.
The maps, which illustrate the share of each state's population with student debt and the percentage of each state's borrowers now delinquent on their payments, reveal an apparently complicated relationship between the two.
Northeastern states have above average percentages of residents with student loans, but tend to have lower delinquency rates. For example, New Hampshire, where average student debt is a nation-leading $32,440 and where more than 75 percent of residents carry student debt, ranks below average in its delinquency rate.
In contrast, Southern states tend to have lower percentages of residents with student loans, but those residents have a harder time making payments.
The Atlantic's explanation suggests that college choice, college graduation rates and post-grad employment opportunities have a greater effect on a state's delinquency rate than the percentage of its population with student debt or its residents' average student debt load.
"It's possible that students are paying lots of money for private schools in high-debt, low-delinquency states that equip them well enough to handle their loans," Jordan Weissmann writes in The Atlantic, adding that college students who graduate and return to states with high unemployment rates are less likely to earn enough to make monthly payments. Additionally, Americans aged 30 to 50 who still carry student debt may also be struggling to pay other loans, especially mortgages.
An important caveat: The stated delinquency rates include loans for which payments are currently deferred through various programs. Remove those loans from the delinquency calculation, and the national delinquency rate may be as high as 30 percent, according to another study by the New York Fed. It's unclear what role varying participation in deferred payment programs may have on states' delinquency rates.
Check out the slideshow below to see 13 states dealing with high delinquency rates.
BEFORE YOU GO
PHOTO GALLERY
13 States With The Highest Student Loan Debt Delinquency