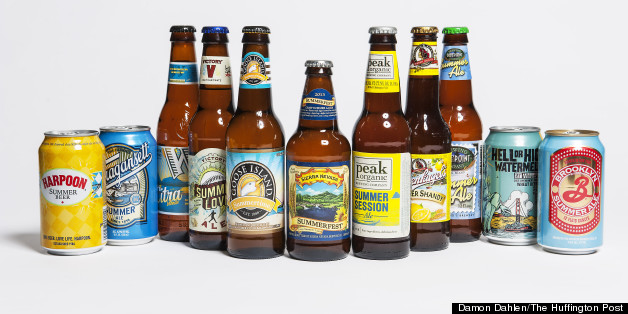 The weather's heating up, which means you're probably swapping out your mashed potatoes for potato salad and your meatloaf for burgers. That's all well and good, but don't forget about changing up your beer. The heavy ones you've been drinking all winter -- you know, like stouts and spicy dark ales -- are NOT going to do you any favors in the heat of the summer. On the flip side, summer beers are highly drinkable and born to be swiftly chugged. Usually defined as being light with a clean, hoppy or bitter flavor, they're the perfect complement to that juicy brat you're about to grill up.
Since most summer beers are only available for a limited time, get out there and find your favorite right now. We conducted a blind taste test, ranking them and publishing our notes for your convenience, in the slideshow below. Give them all a swig and let us know what you think.
As always, this taste test was in no way influenced or sponsored by the brands included.
PHOTO GALLERY
Summer Beer Taste Test, 2013
This story appears in the special Summer Issue of our weekly iPad magazine, Huffington, in the iTunes App store, available Friday, May 24.