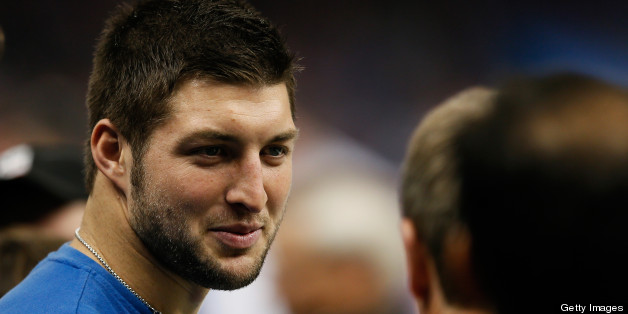 Former Philadelphia Eagles quarterback and current ESPN analyst Ron Jaworski has a job offer for Tim Tebow.
Jaworski, who also is a co-owner of the Philadelphia Soul of the Arena Football League, told the Philadelphia Daily News on Monday that he offered Tebow a roster spot -- but not the starting quarterback job -- on his team.
"I haven't heard back from him and I'm not going to push it," said Jaworski, per the Daily News. "If he decides he wants to play Arena Football, we'll make a spot for him."
Before the New York Jets cut Tebow after one season, the AFL's Orlando Predators also expressed interest in bringing in the quarterback if he couldn't find a new NFL team.
"Tim would certainly want to first exhaust his opportunities in the NFL, but we'd love to have him," Predators owner Brett Bouchy told the Orlando Sentinel. "I think he would definitely improve as a quarterback in our league. Kurt Warner told me once that when he got back to the NFL after playing in the Arena League, the NFL game was like slow motion. Everything in the Arena League is just so much faster and quicker and predicated on accuracy. Whenever Tim is willing, we have a contract waiting for him to sign."
If the NFL passes on Tebow and he eschews the AFL, then he can also head north the border. If he heads to Canada, the Montreal Alouettes hold exclusive negotiating rights in the CFL. Like the Soul, the Alouettes have made it clear that Tebow would be competing for a backup quarterback job.
Hall of Fame quarterback Warren Moon doesn't think the CFL would be the right move for him.
What league offers the best chance for future success?
BEFORE YOU GO
PHOTO GALLERY
Best 2013 Sports Photos