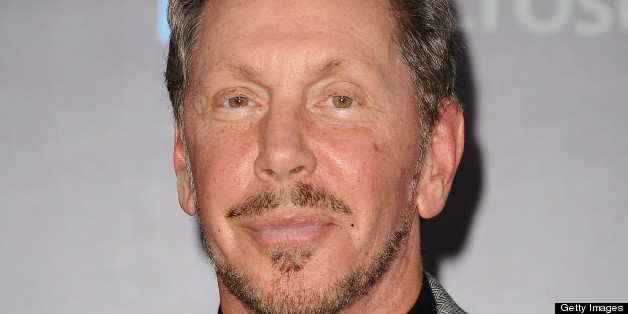 Hey, don't feel bad, vassals, CEOs are just like you -- they, too, only got tiny raises last year.
Of course, unlike you, when CEOs get raises, their pay goes up to $10 million. That was the median pay of 300 U.S. CEOs in 2012, according to a study by the consulting firm Hay Group for the Wall Street Journal (subscribers only). This is a raise of 3.6 percent, or basically "flat," as the WSJ describes it.
Here is another difference between CEO pay and yours: That "flat" 3.6 percent year-over-year raise for the boss was still better than last year's 2.1 percent increase in average weekly pay for those of us in the ranks of the employed, according to the Bureau of Labor Statistics. And it was better than the 2.1 percent increase in net income last year for the companies in the study.
This is not unusual, actually: In three of the six years the Hay Group has tracked CEO pay, CEO raises have outpaced profit gains, the Hay Group told The Huffington Post. And in four of the six years, CEO raises have been bigger than worker raises, based on BLS data.
This difference in pay growth is widening exponentially the already-yawning gap between CEO and worker pay, which has grown by 1,000 percent since 1950, by one estimate. The average S&P 500 CEO made 354 times what the average worker made last year, according to the AFL-CIO, up from a 42:1 ratio in 1982. Walmart CEO Michael Duke got a 14 percent raise last year, taking his pay to $20.7 million, something it would take one of his average full-time hourly employees 785 years to make, The Huffington Post reported recently.
CEOs would probably like you to know that their raises in 2012 lagged their company's stock-price performance: The median company returned 14.4 percent to shareholders last year, in stock gains and dividends and such, according to Hay Group. With the exception of 2008, an abysmal year for the stock market, CEO raises have lagged shareholder returns by a wide margin in each of the past six years, Hay Group data indicates.
One glaring exception: Oracle CEO Larry Ellison was the best-paid CEO in the survey, making nearly $95 million last year, a raise of 24.5 percent, even as his shareholder's returns fell by 22 percent, according to the WSJ.
The second-best-paid CEO, Leslie Moonves of CBS, got paid $59 million last year, a 15 percent pay cut, even though his company's stock returned 42 percent to shareholders.
Despite such wild swings, CEO pay raises have been nearly as weak as normal-person pay raises in recent years. That is the triumph, the WSJ says, of shareholders pushing for more sanity in executive pay, as seen last year when investors shot down Citigroup's pay plan. This year, proxy advisory firm Glass Lewis is taking aim at Goldman Sachs' pay scheme.
Another possibly good-news piece of this story is that, for the first time in the six-year history of this study, the biggest chunk of CEO pay -- 27.4 percent -- came from restricted stock tied to company performance. This is arguably a good thing, to the extent it better aligns CEO pay with company performance. It could also arguably be a bad thing, if it gives CEOs incentives to game earnings and otherwise think in terms of goosing the stock price rather than boosting long-term productivity.
Some of the biggest CEO raises came from cashing in stock that was awarded at fire-sale prices during the financial crisis. That stock has soared along with the rest of the stock market since 2009 -- with the help of the Federal Reserve. Most of us are still waiting for that wealth to trickle down.
BEFORE YOU GO
PHOTO GALLERY
CEOs Who Look Like Villains