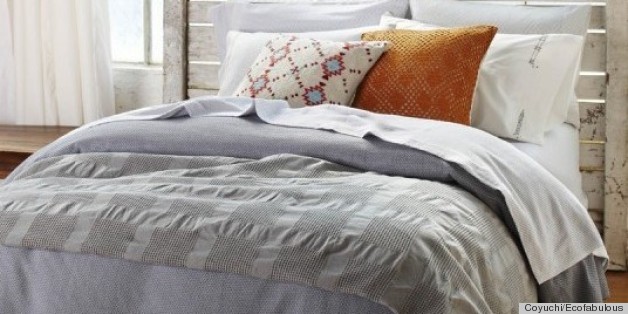 If, like a certain hypersensitive fairytale princess, you find yourself enduring sleepless nights at even the slightest discomfort in bed, it's time to wrap yourself in organic cotton sheets by Coyuchi. The gorgeous bedding sets have the luxe look and feel of coveted Frette linens, yet you won't toss, turn and fret about how they are manufactured. Unlike the rough and scratchy fabrics you'll find on the mass market, Coyuchi's organic cotton is "rooted in nature" and grown in India by family farmers organized in cooperatives.
The company's grounded approach to production isn't just meant to help the environment; it's meant to help you rejuvenate during the night by providing a skin soothingly soft place of rest. A serene color palette of options are available, including Midnight Moon blue hues and subtle greys that resemble the morning fog rolling in. Brilliantly comfy despite the fact that no chlorine is used, these plush sheets are also surprising affordable, so sleep easy.
This story was originally published on Ecofabulous.