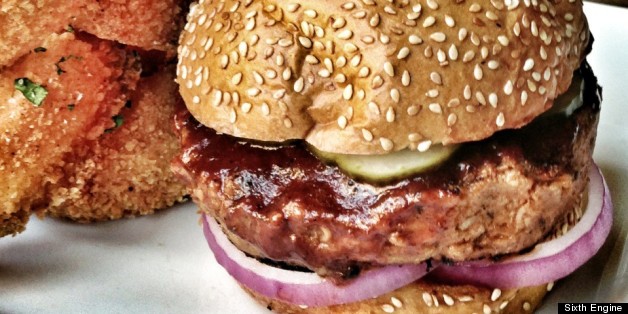 WASHINGTON -- The MacRib is back!
Yes, that's the MacRib, Sixth Engine's take on McDonald's popular McRib sandwich.
While the McDonald's McRib sandwich contains about 70 ingredients ("including a flour-bleaching agent used in yoga mats"), Chef Paul Madrid's MacRib uses ground (100 percent authentic) smoked pork shoulder and pork belly.
"There is nothing fake about this," Madrid said. The patty comes topped with homemade barbecue sauce, red onions and housemade pickles, and is served on a sesame seed brioche bun.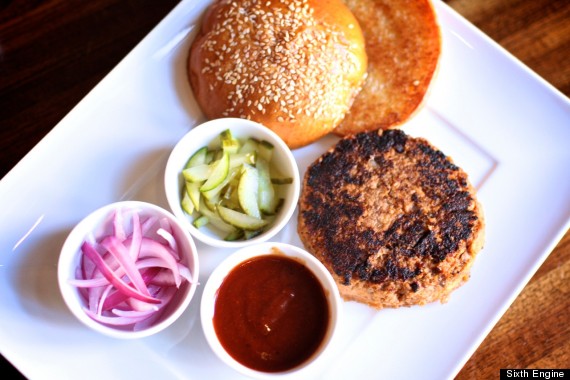 Located in D.C.'s oldest fire station building, Sixth Engine debuted its MacRib last year and the sandwich was so popular, it's back as an off-menu item through Memorial Day weekend.
"The MacRib was created out of fun and curiosity," Sixth Engine co-owner Jeremy Carmen said. "We're not ashamed to say, we love the 'other one.' Chef Madrid wanted to create one with real ingredients that tasted as good if not better than the 'other one.' Staff and the neighborhood feel in love with it -- and have been asking for its return for months."
No word yet on when McDonald's McRib sandwich will make its annual return but Burger King has already revealed its challenger: a boneless BK Rib Sandwich.
BEFORE YOU GO
PHOTO GALLERY
10 Things The Fast Food Industry Doesn't Want You To Know