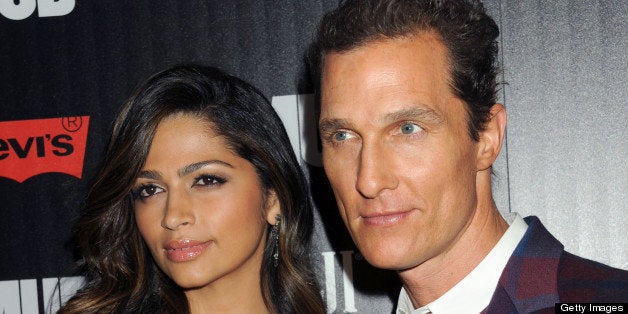 What's Matthew McConaughey and model Camila Alves' marriage secret? Spending time alone without the kids.
"The main thing to always remember -- and I think it's important -- you and your partner came first before the kids," Alves told Us Weekly Tuesday. "So even if it's taking a night here or a day there or a weekend, it's just very important to do."
McConaughey and Alves began dating in 2006 and had two children before marrying in 2012. Their third child was born in December.
Find out which other celebrity couples had children before marriage in the slideshow below.
PHOTO GALLERY
Celebrity Couples Who Had Babies Out Of Wedlock
BEFORE YOU GO