Have you ever wondered to yourself, "do I really need a one-gallon flask?" No, guys. The answer is no. You do not. But that certainly hasn't stopped a one-gallon flask from existing.
Well, technically it's a 64-ounce flask -- which, for those whose brains process numbers about as well as ours, is half a gallon -- but everyone thinks it's funnier to say one-gallon flask, so we guess we agree. It certainly LOOKS like it holds a gallon of booze.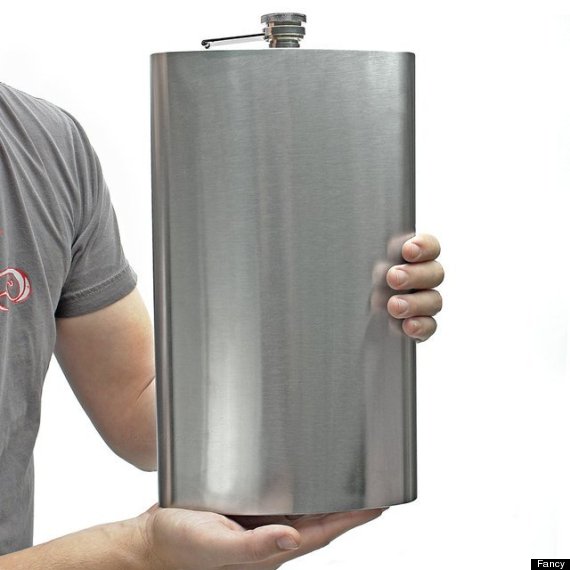 Is this ridiculous? Of course. Does it completely defeat the purpose of the flask? Um, yes, obviously. But just imagine the look of mixed delight and embarrassment on the face of your dear, spirits-loving friend when you present this monstrosity to them. Also, as Incredible Things aptly pointed out, this will get a lot of Irish in your coffee.
You can pick up your own huge flask, if you really want to, on Amazon (it's on sale!). Also, if 64 ounces just isn't enough, a full gallon version of this does exist in the world.
[h/t Fancy]
Want to read more from HuffPost Taste? Follow us on Twitter, Facebook, Pinterest and Tumblr.
BEFORE YOU GO
PHOTO GALLERY
Stupid Grilling Tools