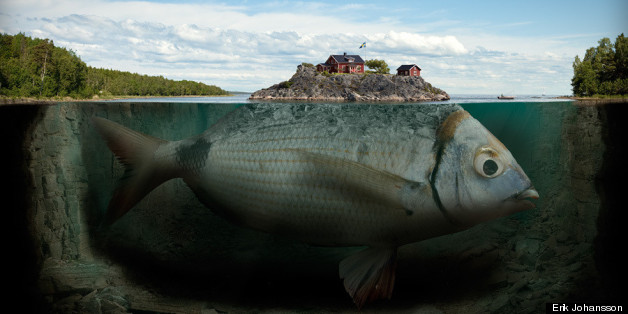 "I don't capture moments, I capture ideas," Erik Johansson proclaims on his website. The Swedish photographer seems to take heavy cues from M.C. Escher, creating impossible worlds that upend our expectations.
In Johansson's optical illusions, which we first spotted on Visual News, white sheets become fallen snow, guitar strings strings morph into power lines, and water seems to flow directly from a painting.
Want to drift into Johansson's dream-like landscapes? Scroll through the slideshow below and let use know what you think about his visual puzzles in the comments.

BEFORE YOU GO
PHOTO GALLERY
Erik Johansson's Op Art