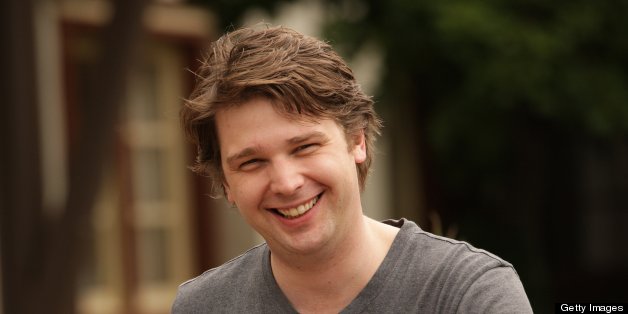 What does a guy do after he's ousted as chief executive of an imploding tech company?
Why, record an album of course! Ex-Groupon CEO Andrew Mason just finished making an album of "motivational business music," he noted in a blog post on Thursday.
Mason says that he noticed that twenty-somethings don't want to take the time to read career advice books, so music seemed like a better way to get through to them. He writes:
I spent a week in LA earlier this month recording Hardly Workin', a seven song album of motivational business music targeted at people newly entering the workforce. These songs will help young people understand some of the ideas that I've found to be a key part of becoming a productive and effective employee.
Mason writes that he will share his new album with the public as soon as he can "figure out how to load music onto iTunes, hopefully in the next few weeks." He also announced that he is moving to San Francisco as a part-time partner in start-up incubator Y-combinator and he would eventually start a new company of his own. He didn't offer more detail.
The former Groupon CEO and media darling saw a stupendous fall from grace earlier this year when he was fired from Groupon, one day after the company posted a huge loss. Mason seemed to take the whole situation in stride, writing an affable memo to the company, including the following lines: "I've decided that I'd like to spend more time with my family. Just kidding—I was fired today. If you're wondering why ... you haven't been paying attention."
(h/t: New York Times)


BEFORE YOU GO
PHOTO GALLERY
8 Forgotten Technology Founders