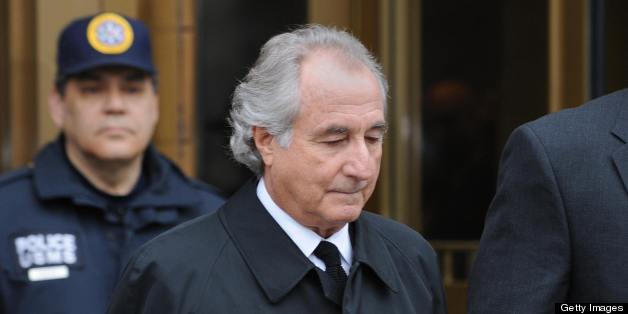 Oh, Bernie. How we've missed you.
Your Ponzi scheme. The money laundering. The perjury. It's a long time until 2139 when we'll be able to see you outside of a prison cell again.
Lucky for us, the National Museum of Crime & Punishment's "Bernie Madoff Exhibit" is opening to the public Tuesday, May 21.
The permanent exhibit will feature personal and business artifacts from the man who lead the largest ponzi scheme in United States history.
For those of you born in the last four years: Madoff was sentenced to prison in 2009, after running a Ponzi scheme which ran investors out of nearly $50 billion over the course of nearly 16 years. After being turned in by his two sons, he was arrested in December 2008, and charged with securities fraud. In June 2009, Madoff was sentenced to 150 years in prison after defrauding everyone from Steven Spielberg to Major League Baseball team owners to everyday people who hoped to turn an investment into a profit.
Some investors lost their life savings. Some just lost most. His former employees can't find jobs because of their connection to Madoff's empire, even those who had no idea about the scheme.
This exhibit is sure to be an insightful look into the life of a man who destroyed so many.
Check out a couple of the artifacts that will be on display:
Bernie Madoff mousepad: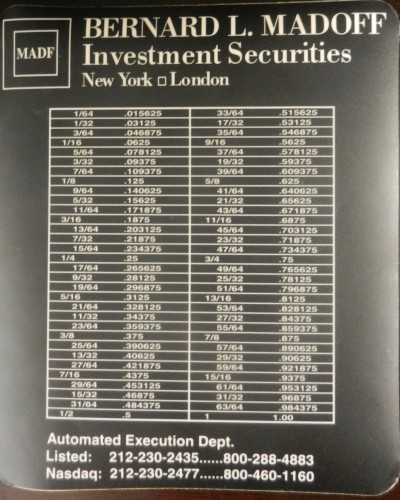 Madoff's original business card: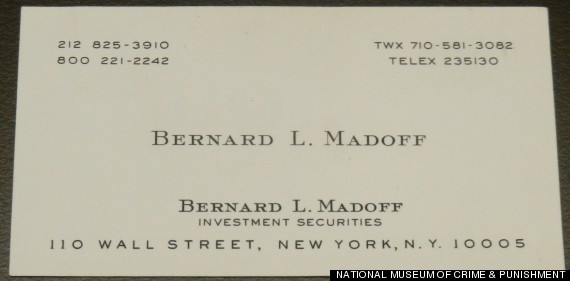 BEFORE YOU GO
PHOTO GALLERY
11 Professions Less Trusted Than Bankers