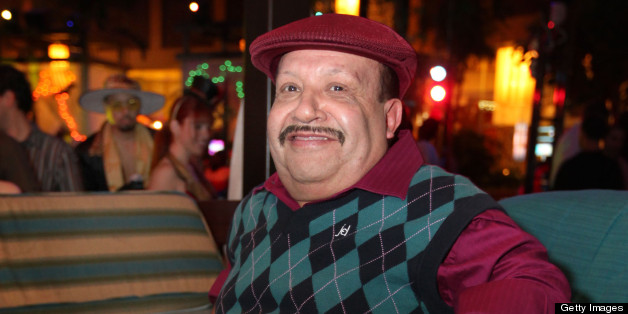 With the winner of ABC's reality diving competition announced, Chuy Bravo is free to openly talk about his incredibly brief appearance on the show. "Splash" may not have had quite the effect producers were looking for but we're loving Chuy just a bit more for the honesty and vulnerability he showed on screen. An example of the fun-loving comedian in a less-than-strong state was featured in the promo itself when we heard his familiar Mexican accent state: "Seriously, I don't even know how to swim." Unfortunately for Chuy Bravo, an injury to his heel made him withdraw from the competition in week two. Now, fans and critics are waiting to hear what's next for the pint-sized sidekick, so we're looking at his past, present and future for the 10 things you didn't know about Chuy Bravo.
PHOTO GALLERY
10 Things You Didn't Know About Chuy Bravo
Chuy Bravo's bright attitude and quick comebacks on "Chelsea Lately" have helped viewers fall in love with him. As for us, we wish him all the best as he contemplates reappearing on "Splash" next season, if it happens to be renewed.
Originally published on VOXXI as 10 things you didn't know about Chuy Bravo
BEFORE YOU GO