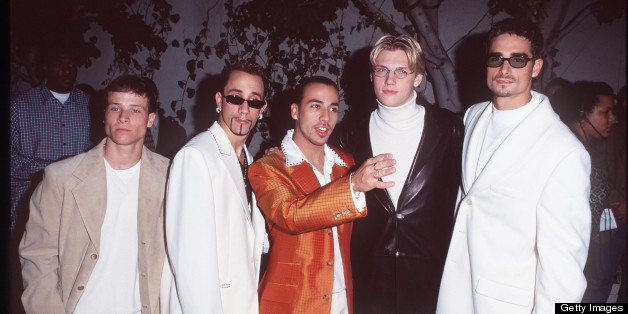 You've heard it before, or maybe said it: "Music peaked in [insert your decade of choice here]." Or, "I don't listen to any new music." While we'd argue that many of the can't miss concerts of the summer in and around Detroit show exactly why that's totally untrue (Kendrick Lamar, Vampire Weekend, Sigur Ros, the list goes on..) there's always a thrill that comes from hearing your most cherished, long-time favorite bands introduce those classic tunes to the present day.
That must be a popular sentiment, because bands that were all but shelved in recent history are coming out of the woodwork in the next few months. Case in point: a popular late '90s boy band that has been mostly quiet for the last decade announced a reunion tour this week to accompany a new album. Guess it's true what they say: "Backstreet's back, alright!"
The Backstreet Boys and many more will play stadiums and theaters as well as local outdoor spots like Detroit's Chene Park and DTE Energy Theatre in Clarkston (though when Fleetwood Mac and the like played in the '70s, it was still called Pine Knob).
It's not just resurfacing pop groups who will take the stage this summer, though there's enough of those to make any former middle-schooler quiver with anticipation. '60s-era soul singers, '70s classic rockers, 1980s hip-hop legends and R&B crooners from the '90s will all make appearances across the metro area.
No matter which decade you believe changed music forever, there's a slew of Detroit concerts this summer to reinforce your beliefs. We've pulled together a collection of the biggest acts coming to town below, complete with charmingly retro photos ... even if the music endures, the fashions and hairstyles usually don't. Take a trip down memory lane and work your way closer to the present, but not quite there -- we'll bring you the rest of the summer's hottest concerts next time.
PHOTO GALLERY
Detroit Summer Concerts, By The Decades
BEFORE YOU GO