It probably helps the world's self-esteem to know that Hoda Kotb, a woman who has had magazines extolling her beauty, used to be an awkward nerd in her teenage years. However, we hesitate to wonder what it did for Kotb's self-esteem when the "Today" show displayed a picture of her in all her high school geekiness on Friday.
Co-host Kathie Lee Gifford was, of course, delighted at the opportunity to razz Hoda. Four minutes -- FOUR MINUTES -- into the show, Gifford brought up a conversation on sportsmanship for what seemed like genuine, semi-newsy related reasons. But, soon it became clear that she was really just plotting to reveal the dreaded snapshot.
Reader, our jaws dropped.
There was Hoda on her youth sports team, rocking a necklace with the letter "H" (as in Hoda, her name), some super-big glasses and hair that was well, less together than it is today.
"There's the loser," Kathie Lee said, deftly inserting the knife and twisting.
A mortified Kotb screamed, "Nobody told me it was picture day!"
"Would you have done anything differently?" Gifford asked.
"Those were my new glasses!" Hoda said. "Whatever, you guys have ugly pictures too."
We do, Hoda. We all do.
PHOTO: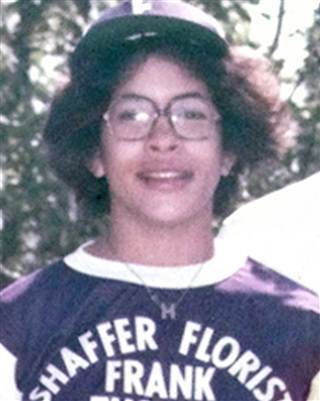 BEFORE YOU GO
PHOTO GALLERY
Kathie Lee And Hoda Style Evolution