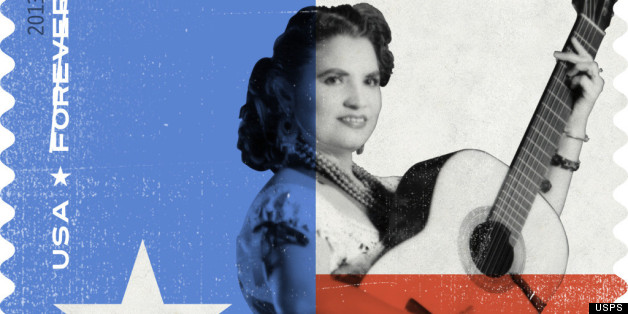 Tejano music legend Lydia Mendoza is being recognized, immortalized and given the respect many feels she deserves for her contributions to the American musical scene.
The United States Postal Service issued a stamp commemorating "The Lark Of The Border," her nickname, whose minimalist Tejano sound was compared to a Spanish-language version of the blues.
"The Postal Service is proud to introduce its new Music Icons stamp series with the issuance of this Forever Stamp honoring the first lady of Tejano music, Lydia Mendoza," said Marie Therese Dominguez, Vice-President of Government Relations and Public Policy for the postal service.