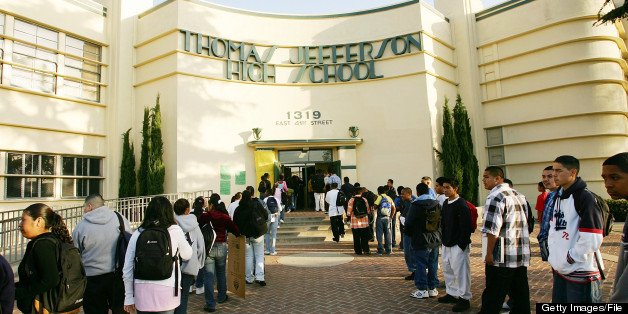 Can national politics inspire hate crimes? Mark Potok, who studies hate crime data as a Senior Fellow at the Southern Poverty Law Center, says yes.
Hate crimes against Muslims peaked dramatically in 2001, with the large bulk of the crimes taking place in the months following September 11th. Then Latinos became a target in the mid-2000's as the immigration debate intensified, Potok says. Between 2003 and 2007, there was approximately a 40 percent increase in hate crimes against Latinos, according to FBI hate crime data. Check out our interactive graphic here.
"That's the period where we hear Lou Dobbs ranting about immigrants bringing leprosy and crime across the borders, and he certainly wasn't the only one," Potok said in reference to the former CNN anchor, known for his strong stance on illegal immigration.
Read more on ABC News/Univision
BEFORE YOU GO
PHOTO GALLERY
Latinos Standing Up For Their Rights