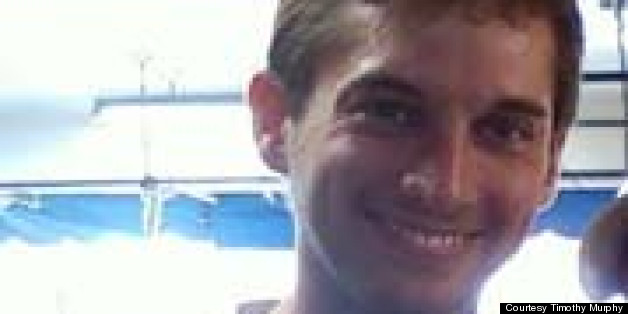 By Jerry Campbell
Religion News Service
CLAREMONT, Calif. (RNS) Last Sunday (May 12), Timothy Murphy began a fast of solidarity with the Guantanamo inmates who are on a hunger strike to protest their indefinite detention. As one of our Ph.D. students and an ordained minister in the Christian Church (Disciples of Christ), Timothy felt spiritually called to the hunger strike. He is drinking water and nothing else.
Timothy intends to continue as long as he is able, or until the Obama administration begins taking action to address the prisoners' legitimate grievances, including deliberate steps to find homes for the 86 prisoners who have been cleared for release. Timothy says he would be happy to stop the fast tomorrow if the administration indicated that it was taking steps to do this.
I, like Timothy, believe this is a basic human rights issue for the prisoners. I also believe that it is critical for the health of our nation's collective soul and integrity to get it resolved. Timothy's deep commitment inspired me, so I decided to join him, but in a more limited fast: I am fasting three days this week, and every Thursday hereafter, until steps are taken to resolve the Guantanamo issues.
"Many Americans," Timothy recently told me, "tend to think of the Guantanamo prisoners as 'the worst of the worst.' It's easy to not pay attention to their plight, regardless of whether they die of hunger, have tubes shoved down their esophagus for force feeding, or languish in Guantanamo permanently — even the prisoners who have already been determined not to have been enemy combatants."
His hope, which is now mine as well, is that enough Americans will join us to make people think twice about their assumptions and to pressure Congress and the White House to address the detainee situation conclusively.
Each day of his fast, Timothy calls his senators and representatives on Capitol Hill, and the White House to express concern over the Guantanamo situation, to tell them of his fast, and ask if any steps have been taken. He is encouraging everyone he knows to contact them as well.
Timothy has also emailed Carlos Warner, an attorney who represents some of the detainees, saying, "I don't know for how long I will do this," he told Warner, "but if nothing else, I want the men in Guantanamo to know that myself and others care about their situation enough to act in support of them so that the Obama administration responds to their grievances."
Timothy has already lost more than 7 percent of his body weight and feels dizzy when he stands. He has consulted a doctor, because he doesn't intend to fast to the death, unlike the 100 prisoners on hunger strike at Guantanamo. Those men are so depressed about their situation that many of them would be relieved to end it all.
What happened to the ideals of due process and innocent until proven guilty? What about no unjust imprisonment, and no cruel and unusual punishment? How can America claim to be a beacon of justice and democracy for the world, when after more than 11 years, we continue to let this situation fester?
Timothy tells me that by the time he's burned up his remaining fat, he has read that his body will start eating away his muscles, a feeling he is not looking forward to. But he's taking it one day at a time, praying for a resolution.
I urge you to join Timothy and me, in whatever capacity you are able, to pray, fast, and contact your representatives. We need to close Guantanamo.
(Jerry Campbell is the president of Claremont Lincoln University and Claremont School of Theology.)
BEFORE YOU GO
PHOTO GALLERY
Inside Guantanamo's Prison Facility