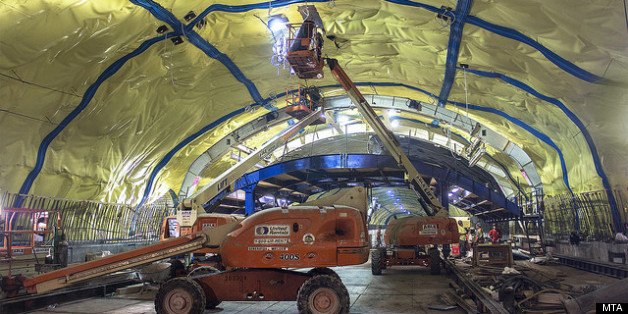 More great photos from the MTA show progress on the Second Avenue subway and repairs on the Rockaways aboveground lines destroyed by Hurricane Sandy.
The MTA announced Thursday that subway service to and from the Rockaways will finally return on May 30.
Sandhogs are also busy building the Second Avenue subway line in Manhattan. New photos show what will soon be the 72nd Street subway station.
Check out the photos below:
PHOTO GALLERY
Second Avenue Subway, Rockaway Restoration
BEFORE YOU GO