Before we know it, it will be summer, and our cravings in the summer are pretty simple -- cold soups, cold beers and slushes. But freezing the beverage of our choice to just the right temperature for a slush has always taken a little preparation. Until now.
Please meet the Zoku Slush & Shake Maker. You can keep the inner core of this instant slush maker in the freezer until whenever the slush or milkshake mood strikes you, then just place it in the plastic cup, pour in your desired liquid and wait a few minutes. Seven minutes definitely beats a few hours in our (sort of impatient) book.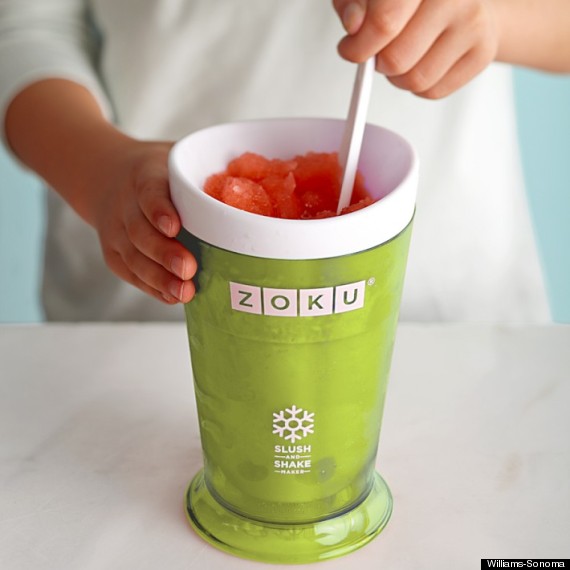 We're thinking about instant root beer float slushes, fresh rhubarb juice slushes and, dare we say it, BEER slushes. An important note from the always helpful folks at Williams-Sonoma:
Alcoholic beverages can be used in the Zoku Slush and Shake Maker. The alcoholic beverage (rum, gin, vodka, etc.) must be added AFTER the slush is ready to eat. If the alcoholic beverage is added before, the unit may not be able to form a slushy.
At $19.95 per cup, you have to really love slushes to invest in a few of these. We will confess to considering doing just that. You can pick up your own slush and shake makers on Williams-Sonoma's website.
Want to read more from HuffPost Taste? Follow us on Twitter, Facebook, Pinterest and Tumblr.
BEFORE YOU GO
PHOTO GALLERY
Milkshake Recipes