Amber Rose looked beatific as she dined at sceney Los Angeles restaurant Urth Cafe Thursday. The fiancée of rapper Wiz Khalifa (and famous former girlfriend of Kanye West) wore a flowing white mini-dress that showed off her slimmed-down figure just three months after giving birth.
The 29-year-old welcomed her first son, Sebastian Taylor Thomaz, with Khalifa in February. Earlier this month, Rose revealed why she had decided to forgo a planned home birth and deliver the baby via c-section instead.
"At 37 weeks one of the midwives said that that big lump right there on my top by my ribs was the baby's head," she said on the Ricki Lake Show. "I tried mugwort, acupuncture and then my last resort was a [external cephalic] version, which is when you go to the hospital and they manually try to turn your baby .... At that point, after I tried everything, I was like, 'I just want my baby, if I have to have a c-section, fine.'"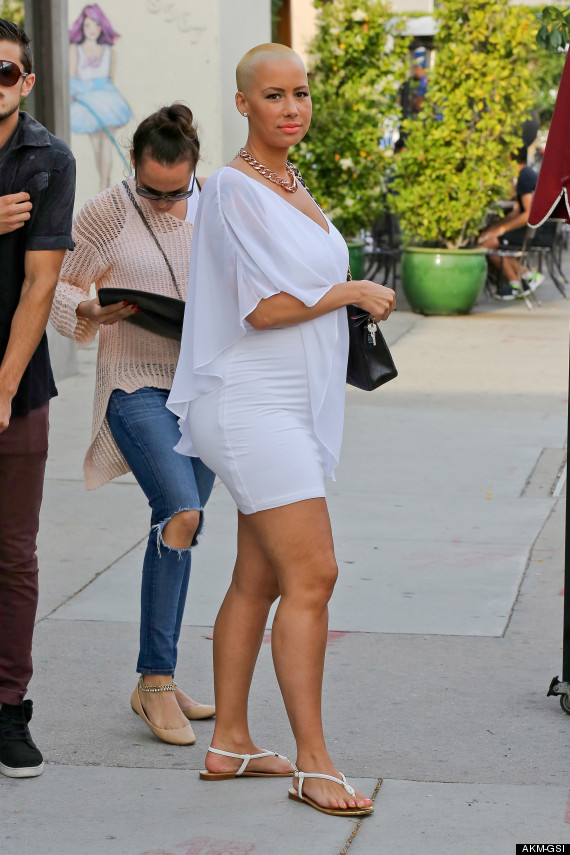 BEFORE YOU GO
PHOTO GALLERY
Celebrity News & Photos