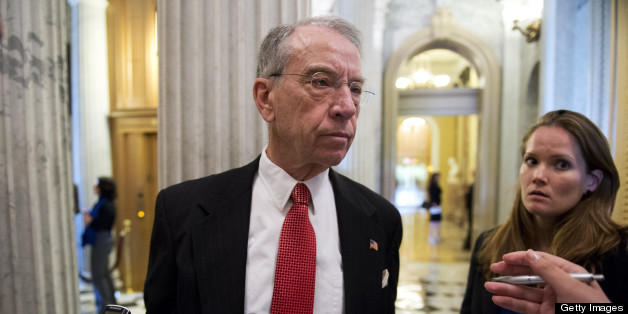 Sen. Chuck Grassley (R-Iowa) is known for his unusual Twitter feed, and he took to the website again on Saturday with more unique posts.
Grassley sounded a warning early Saturday on one area where he thinks America is suffering:
US has no foreign policy. We shld remember what happened th last time we had no foreign policy. It was Sept 1939 Hitler started WWII Poland

— ChuckGrassley (@ChuckGrassley) May 18, 2013
Though this might be the first time Grassley has warned of a modern-day Hitler invasion, it's not the first time the senator has talked history on twitter. He made headlines in January and February 2012 when he ranted on twitter that there wasn't enough history on the History Channel.
BEFORE YOU GO
PHOTO GALLERY
Conservatives Pointing Fingers