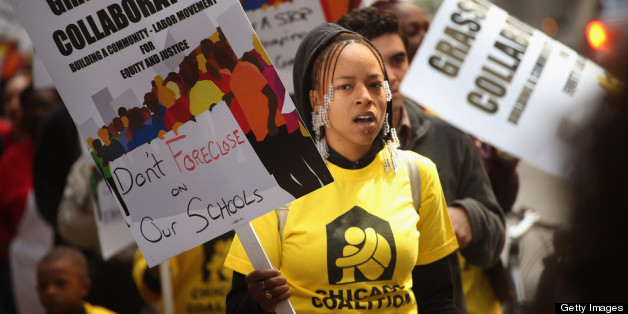 Story by Mark Konkol, courtesy DNAinfo Chicago:
CHICAGO — Some Chicago Public Schools slated to close this fall as part of the largest school consolidation in U.S. history could get a last-minute reprieve, sources told DNAinfo.com Chicago.
"The scope of the school consolidation plan could change next week, and that could include taking some schools slated for closure off the list," a source said.
Talk about making changes to the school closing proposal before the final vote on Wednesday started after Board of Education members reviewed public hearing testimony and the recommendations of independent hearing officers, who earlier this month recommended that CPS keep open about a dozen of the 54 schools slated for closure, sources said.
It's unclear how many schools would be taken off the list.
BEFORE YOU GO
PHOTO GALLERY
Protest Of Chicago Public School Closings
***