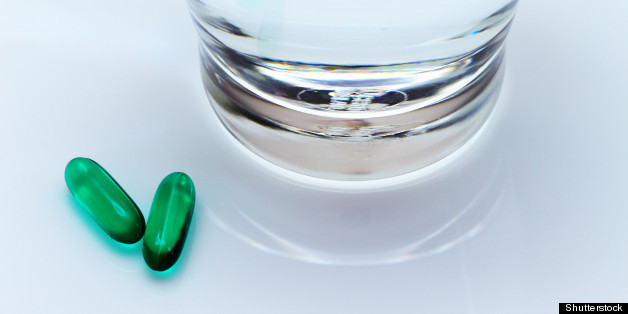 * Reviewers say lower doses of suvorexant safer than high
* Cite risk of next-day sedation, suicidal thinking
* Merck shares fall 1 percent in midday trading
By Toni Clarke
WASHINGTON, May 20 (Reuters) - Merck & Co's
experimental insomnia drug suvorexant appears generally
effective, according to reviewers at the U.S. Food and Drug
Administration, but they questioned the company's proposed
dosing levels.
The reviewers posted their comments on the FDA's website on
Monday, two days ahead of a meeting of outside medical experts
which will advise the agency on whether or not it should approve
the drug. Merck's shares fell 1.1 percent to $45.49 in midday
trading.
Suvorexant is the first in a new class of sleep medications
that block chemicals in the brain called orexins that help keep
people awake. Known as orexigen receptor antagonists, these
drugs are designed both to help patients fall asleep and stay
asleep.
Merck studied two different doses of the drug. In one trial,
non-elderly patients received 40 milligrams while patients over
the age of 65 received 30. In another, non-elderly patients were
given 20 milligrams while elderly patients were given 15. A
third study examined doses as low as 10 milligrams and as high
as 80.
The reviewers said that while there appeared to be clear
evidence that the drug was more effective than a placebo, there
was little evidence to show that the higher doses are
substantially superior to the 10-15 milligram doses and
considerable evidence showing they were less safe.
"Suvorexant clearly causes dose related, next day effects,
including sedation, which can be of significant concern," the
reviewers said. "Perhaps most importantly, the results of a
formal driving study demonstrate that suvorexant can cause
significant impairment in driving the morning after dosing."
The reviewers said the data suggest that a low dose should
be recommended, at least initially.
Peter Kellogg, Merck's chief financial officer, said he is
not surprised by the FDA's review, given the agency's broader
concerns about sleep drugs.
Speaking in a breakout session at the UBS Global Healthcare
Conference in New York, Kellogg said it is "understandable" that
the FDA has questions about dosage.
About 60 million prescriptions for sleeping pills were
written in the United States in 2011, according to healthcare
research firm I.M.S. Of those, roughly 40 million contained
zolpidem, the active ingredient in Sanofi SA's Ambien.
In January, the FDA told drugmakers they should lower the
recommended dose of zolpidem in women to 5 milligrams from 10
for immediate-release products such as Ambien, Edluar and
Zolpimist, while doses for extended-release products should be
lowered to 6.25 milligrams from 12.5.
The recommendation came in response to hundreds of reports
of driving accidents involving people taking zolpidem. The drug
typically stays in women's bodies longer than in men's. The FDA
said that for men, healthcare providers should consider
prescribing lower doses.
In the case of Merck's drug, even the 15 mg dose -- the
lowest proposed for marketing by Merck -- may be too high for
certain populations such as obese women, the reviewers noted.
"If a dosage strength lower than 15 mg is unavailable, we
would need to consider if the drug could be marketed safely at
all," they said.
They also noted that suvorexant seems to increase the risk
of suicidal thoughts and behavior in a dose-related fashion, and
they said it seems to be associated with certain elements of a
"Narcolepsy-like syndrome."
Narcolepsy is a disorder that causes periods of extreme
daytime sleepiness. It may also cause cataplexy, in which a
patient may experience muscle weakness, sometimes precipitated
by strong emotions.
Merck asked an external committee to review reports and
suspected reports of cataplexy. The committee reviewed 45 cases
of suspected cataplexy and determined that none could be defined
as cataplexy. The FDA reviewers said, however, that their own
review suggests that at least one, and perhaps several more of
those cases could reasonably have been cases of actual
cataplexy.
"The documents are tough, in our opinion," said Mark
Schoenebaum, an analyst at ISI Group. "The high dose is deemed
unsafe, and the FDA wonders if there is enough data at the safer
low dose to draw firm safety conclusions."
If the FDA were to require the company to run an additional
low-dose trial, it would take about a year, giving Merck the
ability to refile its application in about 18 months.
Given the safety questions raised by the reviewers, "we
expect a contentious panel discussion," said Seamus Fernandez,
an analyst at Leerink Swann.
While analysts do not expect suvorexant to take a major
share of the market for sleeping pills, many of which are now
generic, it is expected, if approved, to generate sales of $521
million by 2017 according to an average estimate of 7 analysts
polled by Thomson Reuters.
BEFORE YOU GO
PHOTO GALLERY
Tips To Sleep Better