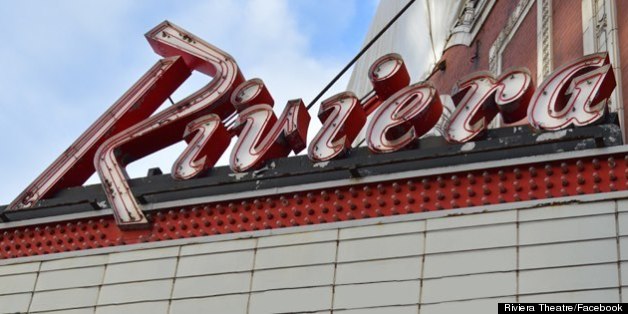 Story by Adeshina Emmanuel, courtesy DNAinfo Chicago:
UPTOWN — Building code violations at the Riviera Theatre and Aragon Ballroom in Uptown have earned owners of each building a Wednesday date in housing court, where they face hundreds of thousands of dollars in fines.
Both concert venues have exterior code violations that fail to comply "with the minimum standards of health and safety set forth in the building code," according to separate complaints filed in Cook County Circuit Court earlier this year.
Both historic venues, along with the Uptown Theatre, are touted as pillars of Mayor Rahm Emanuel and Ald. James Cappleman's plans for a beefed-up entertainment district in Uptown. Jerry Mickelson's Jam Productions, which owns the Uptown Theatre, also is behind the LLC that owns the Riviera.
BEFORE YOU GO