Mick McCann at the Guardian called the iconic 1973 cover art for Aladdin Sane "The Mona Lisa of album covers."
Coinciding with the iconic image's 40th birthday this year, FOAM Gallery in Amsterdam is showing a selection of photographs that revel in the beauty of when David Bowie met British fashion photographer Brian Duffy. Simply titled, "Bowie by Duffy: Photographs '72 - '80," the exhibit provides behind-the-scenes looks at a collaboration with the king of glam.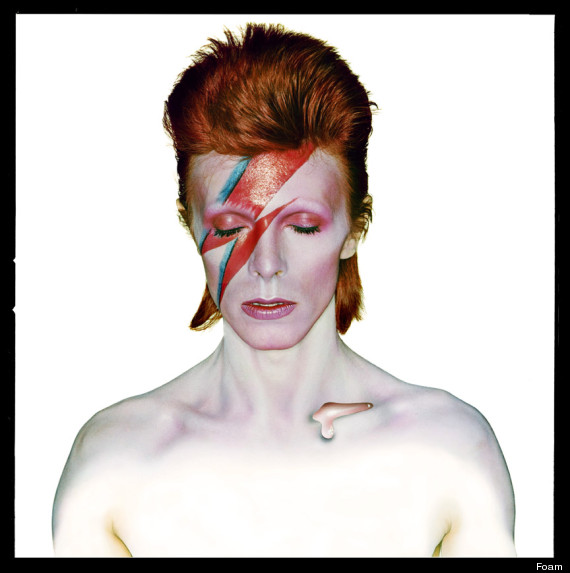 David Bowie, Aladdin Sane, 1973 © Brian Duffy

Duffy began his foray into photography at British Vogue before going on to define the Swinging Sixties through his images of celebrities, cultural luminaries and fashion icons, including John Lennon, Jean Shrimpton and William S. Burroughs.
This exhibition follows Duffy and Bowie's relationship in the pivotal years when Bowie was creating and discarding personas with ease; we see Ziggy Stardust, Thin White Duke, and of course, Aladdin Sane, which Duffy later explained was inspired by the blue and red flash on a nearby National Panasonic rice cooker.
"Bowie by Duffy" features the game-changing album art itself along with photos, contact sheets, Polaroids and Duffy's personal items. Expect to see plenty of pompadours, high cheek bones and flawless face paint.
The exhibition runs from June 21 until October 6 at Foam Gallery in Amsterdam.
If you're stuck in the states, get a glimpse of the glittering images in the slideshow below and let us know your thoughts.
PHOTO GALLERY
Bowie + Duffy