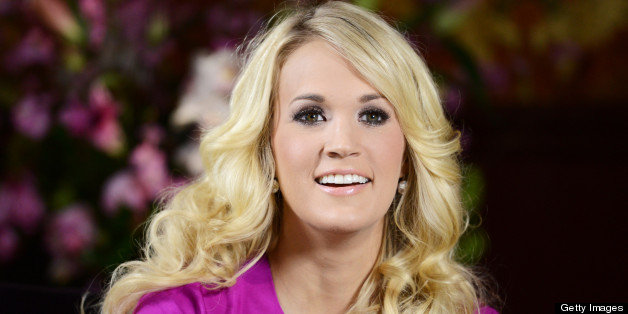 As Oklahoma still recovers from the massive, two-mile-wide tornado that ripped through the Oklahoma City area Monday, celebrities are reaching out to the hundreds of victims devastated by the twister's wrath.
Celebrities from Oklahoma-native Carrie Underwood to comedian Zach Galifianakis have expressed sympathy and support. "Growing up in tornado alley, you always know what could happen…it doesn't change how devastating it is when something does happen," Underwood wrote on her Twitter page. "I'm thinking about and praying for my beautiful home state and the people in it tonight."
Meanwhile, Zach Galifianakis told reporters on the red carpet for "The Hangover Part 3" that he felt silly promoting his movie in the wake of tragedy. "You just have them in your thoughts. Just like with any disasters, you feel silly doing a red carpet thing," he said.
And on Monday's live episode of "The Voice," brothers and contestants Colton and Zach Swon (Swon Brothers) took a break from trying to impress Blake Shelton to send well wishes to their home state. "Stuff going on like that lets you know what's really important," Zach told host Carson Daly, adding that their family was safe.
The deadly tornado ripped through the town of Moore, outside of Oklahoma City, Monday afternoon, causing destruction to two elementary schools and a local hospital. The latest death toll has been revised to 24 people, according to the AP, while at least 180 adults and 60 children remain injured.
For more celebrity reactions, click through the Twitter slideshow below:
PHOTO GALLERY
Celebrities React To Oklahoma Tornado
BEFORE YOU GO